Outreach at St. Theodore's
St. Theodore's has long been known in the Bella Vista community for our Outreach efforts. From the beginning of our formation in 1977, we have pursued an intentional focus on serving the people of Benton County and beyond.
Serving Our Community
At St. Theodore's we believe strongly that to serve Christ is to serve others. We are committed not only to our parishioners and our immediate community of Bella Vista, but also to the wider world. Through our Mission & Outreach ministries and parish-based programs, as well as the ministries of the Diocese of Arkansas, we support God's mission on earth to bring the love of God to others. We are committed to God's creation, to justice, and to peace and the well-being of all of our sisters and brothers.
The list of organizations that we support continues to grow. Here are some of the ways in which we currently serve our community and beyond: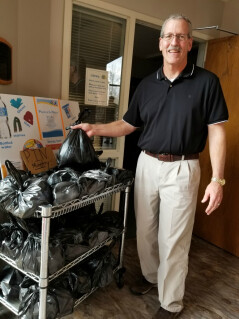 Helping Hands Food and Clothing Center
8th Street Motel Meal Ministry
People in Need (PIN)
Empty Bowls Food Ministry
Emergency Cleanup Buckets
Sharing and Caring
United Thanks Offering
St. Theodore's is also home to the local chapter of Project Lifesaver, a national search and rescue program designed for "at risk" individuals who are prone to the life threatening behavior of wandering.
Serving One Another
St. Theodore's strives to offer a wide variety of active ministry groups within our parish, including: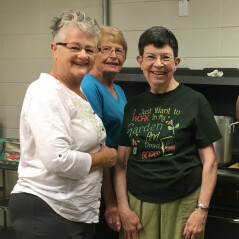 Vestry
Daughters of the King
Men of St. Theodore's (M.O.S.T.)
Early Risers Men's group
Hospitality Committee
Comfort Food
Trunk or Treat
Online Giving
Contribute to the mission and ministry of St. Theodore's Episcopal Church using our secure Tithe.ly link. You can use your debit or credit card to give a one-time or recurring tax-deductible gift directly to St. Theodore's by clicking the Give button below.