Holy Week Services
If you have not made a reservation to attend church for Holy Week and Easter, all services will be streamed on Facebook. The streamed services are the Maundy Thursday service at 6:00 this evening, Good Friday service at noon Friday, and Easter Service at 10:00 Sunday. Although we will have two services for in-person worship on Easter at 8:00 and 10:00 AM, only the 10:00 service will be streamed on Facebook. The service leaflets for all three services can be seen by clicking the links below.
Maundy Thursday Good Friday Easter Sunday Prayer Requests
---
Easter Decorations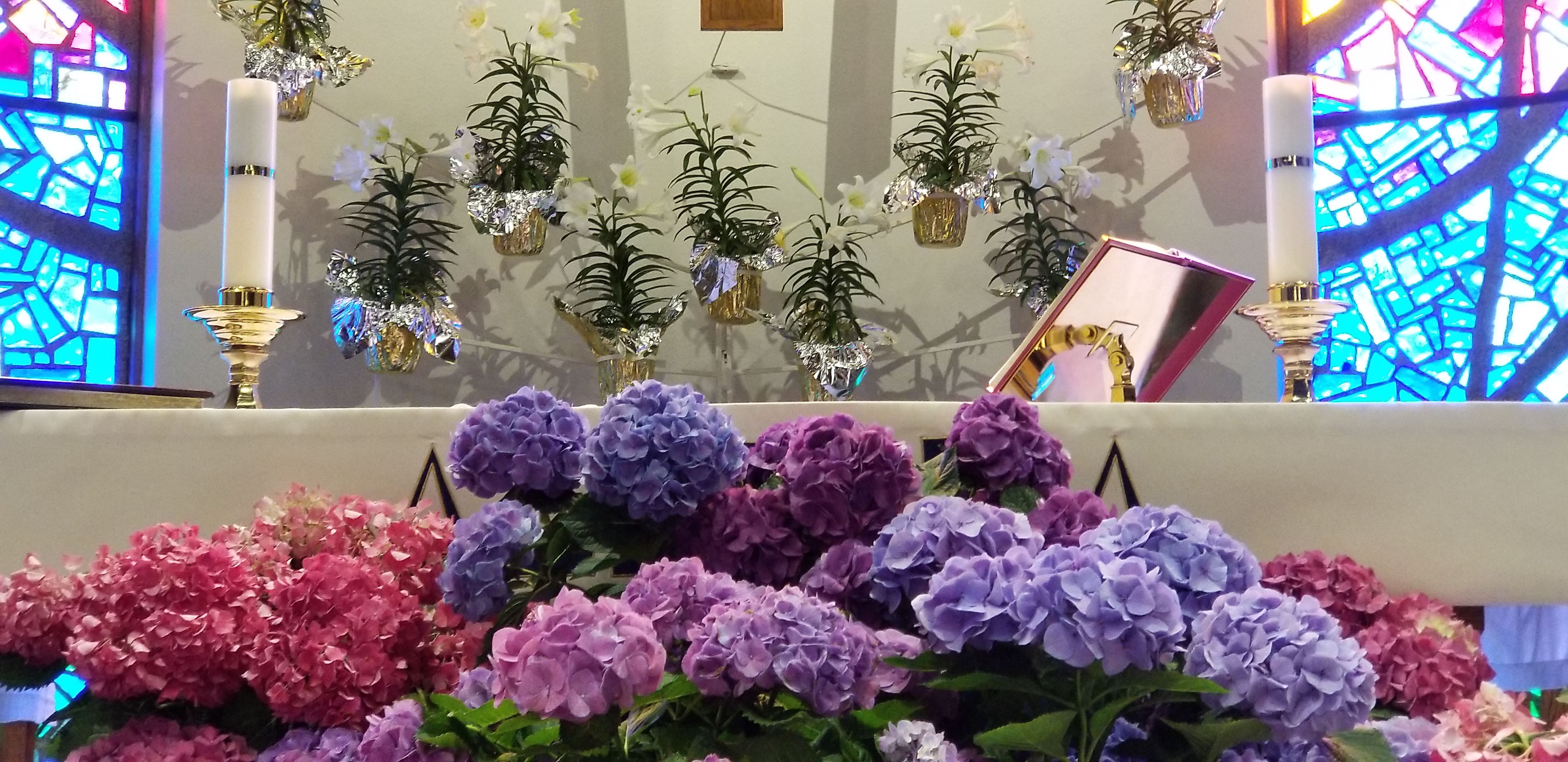 Just a few more days until our chancel area will be beautifully decorated to welcome the new life that Easter brings. If you would like to help purchase the beautiful flowers that will be in the chancel on Sunday, simply send or bring the donations to the church and indicate that they are for "Easter Flowers". Thank you.
Terry Anderson
Altar Guild Director
---
Sunday Scripture Study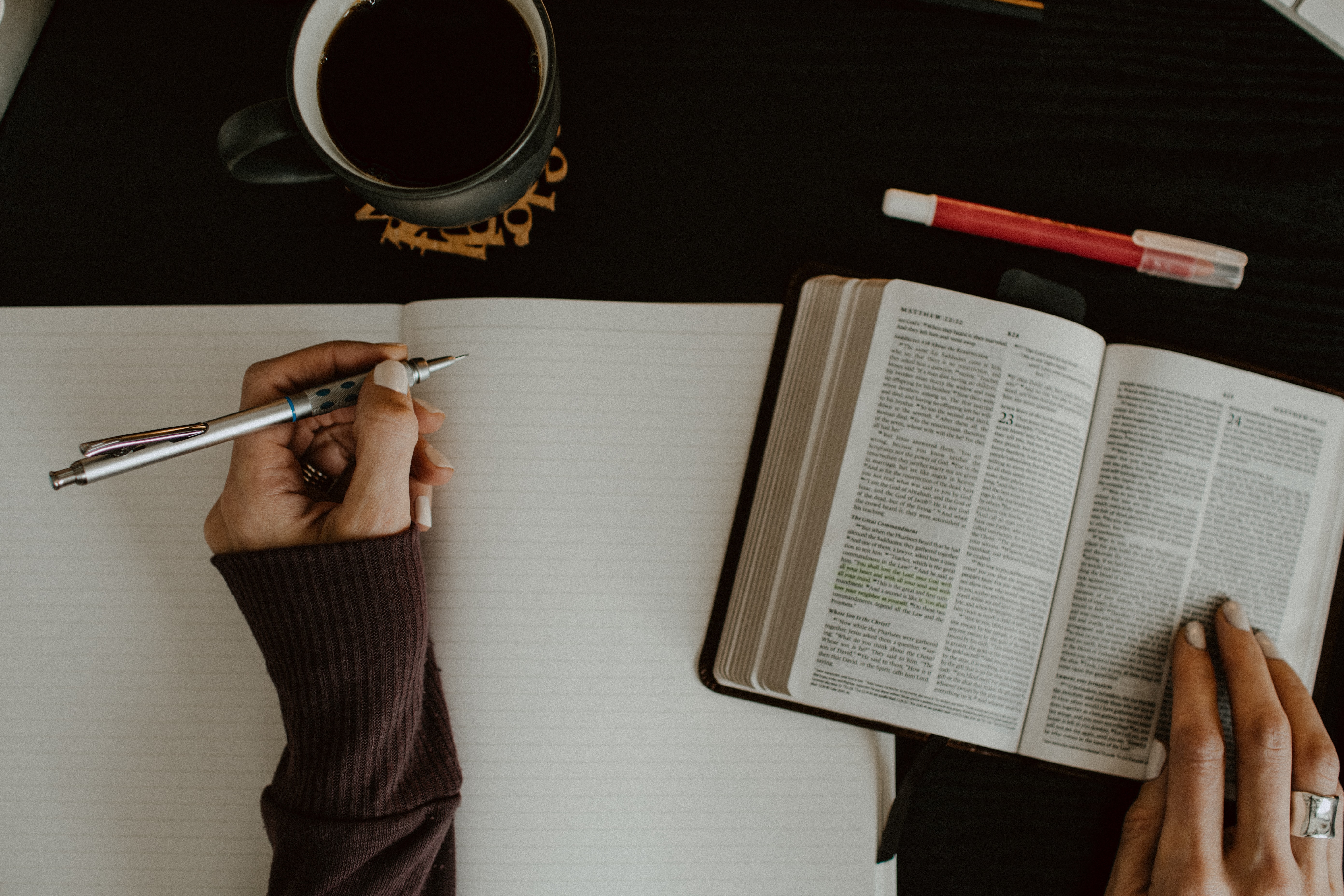 There will not be any Scripture Study on Easter Sunday. This study will resume on April 11th at 8:45 unless you are notified otherwise.
For anyone who would like to have them, Sunday Scriptures and the Bible Study Guide from the National Church are attached.
---
The Gospel According to John
Our study of the Gospel according to John led by Marc Paine has been taking us on an exploration of the theology and themes of John's Gospel. We only have one more meeting on April 8th, when we will discuss Chapters 19-21.
Everyone is welcome to join Thursday at 6:00pm via zoom. Our insights into this Gospel have been enlightening. Join Marc and a group of parishioners explore this Gospel.
Join us Thursday at 6:00 PM.
Use the Zoom link below to join this amazing study.
Meeting ID: 705 215 4224
---
Church Office Closed
The office will be closed Monday and Tuesday, April 5th & 6th.
---
Message from the Sr. Warden
The word "commune" is an interesting word. As a noun it means, "an intentional community of people sharing living spaces, interests, values, beliefs, and often property, possessions, and resources in common". As a verb it means to "share one's intimate thoughts or feelings with (someone), especially on a spiritual level" or to "feel in close spiritual contact with". At St. Theodore's, we encompass both definitions. We are an intentional community that shares many common interests, values and beliefs. We communally own property, possessions and resources. We certainly share intimate thoughts and feelings on a variety of spiritual levels, and I know many of us feel in close spiritual contact with other members of our church family. We are blessed to be able to acknowledge these connections with each other and with the Head of the Family, God, every Sunday, and on other special occasions, by joining together in communion or the Holy Eucharist. How very different it has been for the past year that we have only been able to partake in Spiritual Communion rather than to receive the elements in church at the altar. For those of us that have been able to attend church in person once again, receiving the Host from Fr. Lowell has been enormously comforting and is an important step towards starting to feel more like "normal". We cherish our traditions.
The first communion was a new and different experience for Jesus and His disciples. Undoubtedly they had eaten together many times before. Sharing the Passover meal wasn't new to any of them. But this time, it was vastly different. We can't know what was in the hearts and minds of The Twelve as Christ took a simple loaf of bread, broke it in half and said that it was His body. But I imagine it might have gone something like this: "Wait. What? Your body? It's a loaf of bread. What are you talking about?" Then when He raised a cup of wine and said it was His blood. . . . 'Whoa. Lemme stop ya right dere. Blood? Your blood? Bread and wine are now Your body and blood? For real? Dude. Seriously? This is starting to get a little weird". But this group of men, from all walks of life and backgrounds, had lived and worked and walked and fished and shared many meals with this Person who had calmed storms and raised people from the dead. They new that Jesus was still their Rabboni and wasn't finished teaching them as they shared that meal and as He washed their feet. They knew the winds had shifted and that things would no longer be like they had been for the past three years. Jesus knew they/we would need something, a symbol, a ceremony, that would help to sustain them, and us, once He was gone from this world. He gave them, and gives us, the opportunity to commune together, to remember His sacrifice as a way to draw us into communion, with Him and with each other. Whether we are eating the actual elements or partaking in spiritual communion, we are, at that moment, joined, united, together, as One Body, the Body of our Savior, Jesus Christ.
This past year's communion has been different, but we are blessed to be able to share it this year with our church family once again. Thank you, Lord, for knowing what we would need to keep us together, in community, and for giving us spiritual food for our journey. Thank you, Lord, for the sacrifice of your Son so that we may be redeemed by You. May we always dwell with You and the Holy Spirit in perfect communion, harmony and peace. Amen
Sharon Moravits
Sr. Warden
[ Photo by Tim Mossholder on Unsplash ]
[Photo by Rod Long on Unsplash ]