---
Sunday Service: Streaming on Facebook Live
Please join us on Facebook each Sunday at 10:00 AM for our streamed service of Holy Eucharist Rite II, with Fr. Lowell Grisham celebrating and preaching.
Service Leaflet Prayer Requests
---
Sunday Scripture Study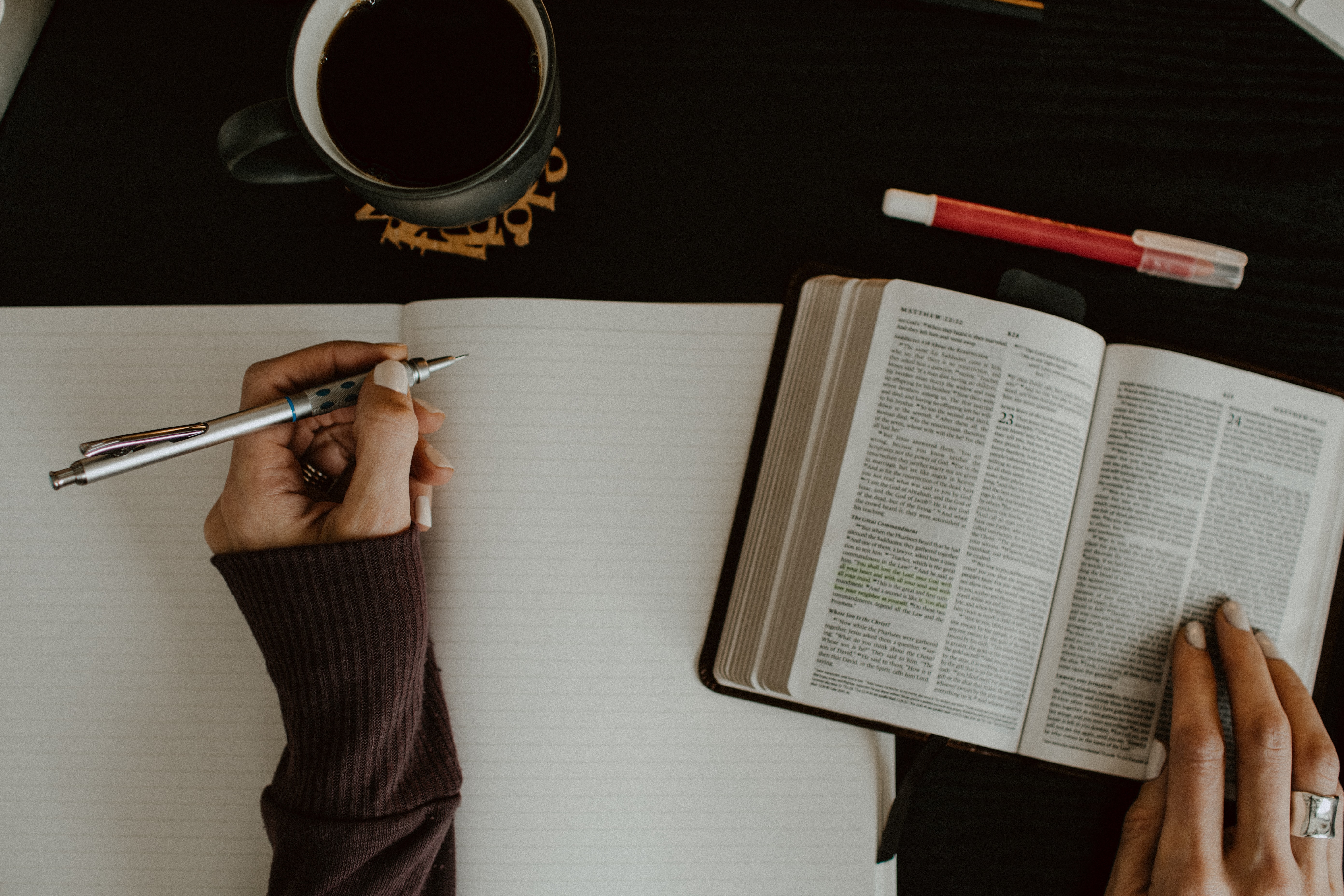 Chris Schaefer will be leading the Zoom Scripture Study Sunday. The Zoom Meeting address is shown below. If you have questions, contact Chris at (501) 454-6815.
Come in your pajamas! Come with your coffee! Come Zoom with us!
Every Sunday from 8:45 AM - 9:30 AM
---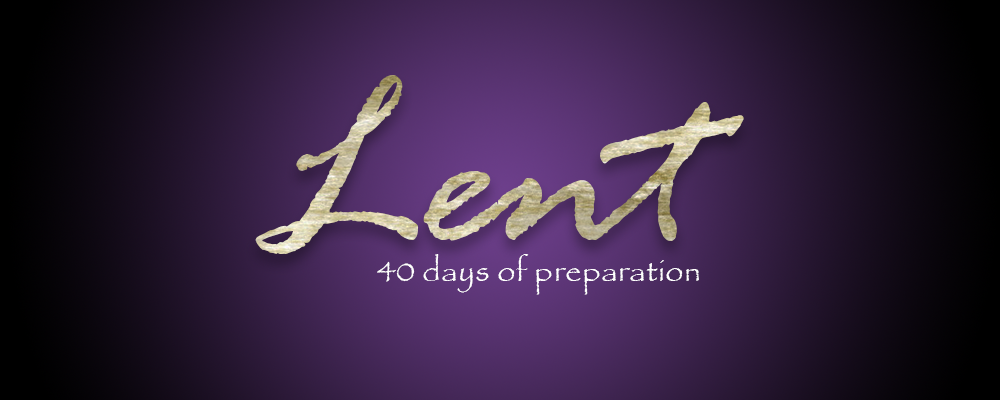 Prayerful and Purposeful Preparation that transforms us for the renewal of our life in Christ.
Our prayerful for Lent week 3 is A Litany of Anger, from our Gospel from John about Jesus cleansing the Temple. Our anger can be purposeful and righteous or it can be a wrathful anger. What do we do with wrathful anger? We just breathe!!! Truly, using Breath Prayers we not only are praying but we are also calming our nervous system. Find our Litany for Week 3 below and our Breath Prayers. Have a prayerful and purposeful week just breathing in God's Word.
Litany for Anger Purposeful Anger & Taking a Breath Breath Prayers
---
The Study of the Gospel according to John
Thursday evenings at 6:00 PM we will be studying John's Gospel via Zoom.
Our study of the Gospel according to John with Marc Paine leading us continues on an exploration of the theology and themes of John's Gospel. This Lent, we have the opportunity for John to help us reflect on the question: where and how do we see and know God?
Everyone is welcome to join any Thursday at 6:00 PM via Zoom. Our insights into this Gospel have been enlightening. Join Marc and a group of parishioners to explore this Gospel.
Use the Zoom link below to join this amazing study.
Join us any Thursday at 6:00 PM
You are welcome to join in anytime
Use the Zoom link below to join this amazing study
Meeting ID: 705 215 4224
---
The Way of the Cross

Every Friday at 6:00 PM on Facebook
We will be on Facebook every Friday evening at 6:00pm with a different set of inspirational Stations that you can see as you listen to and pray with some of our parishioners. This has become a beautiful sharing time of prayer in remembering Jesus' way to the cross. We have enjoyed hearing some our families praying together.
Sponsored by our Daughters of the King, this is a unique way to pray the Way of the Cross with others and to view some beautiful Stations as you pray. The Way of the Cross prayers are posted below. Simply click on the link.
---
Message from the Sr. Warden
If you ever were a child or traveled with a child you are familiar with the incessant question, "Are we there yet"? Before the sound of the words had even faded from hearing, another child would ask, "How many more miles?" in an equally annoying tone. I, like you I'm sure, was never personally guilty of uttering those words (ahem) but I'm sure many of you remember them. Riding in the backseat of a Pontiac sedan for what seemed like years was torture. We couldn't get there soon enough. It didn't even matter where we were going. We just needed to be there yesterday! It didn't matter if we were driving through the majestic Rockies or winding our way through the verdant Blue Ridge Mountains, I was bored to tears and just wanted the vacation to end so I could return to my "normal" life. I was taken to the Smithsonian and Monticello, to Hemisphere '68 and to the North Pole, Colorado, to see submarines and art galleries and to countless State Fairs. I missed out on so much that was passing outside my window on each excursion because I was focused on getting there and subsequently getting home where I could hang out with my friends at the pool. Between getting carsick and being an obnoxious teenager, I wasn't always the ideal passenger.
Over the past year, we have all asked, "Are we there yet?" regarding when we will be all together again, worshipping as a church family. It seemed like every time we asked, "How many more months?" another month was added to the disruption. The trip has been excruciatingly long for some, achingly painful for others. Some of us have managed to avoid the loss of income while others have struggled to make ends meet. As far as I know, I have not heard of any deaths or serious complications from the virus within our church family, but I have friends that have lost loved ones. The toll it has taken on our mental health should not be underestimated. It has been a long, arduous, and sometimes boring journey.
While we have been hunkered down in the backseats of our Pontiacs, praying for this scourge to end, have we missed the opportunities to notice all the beautiful things that have passed by our windows? In our eagerness to return to "normal", have we been more focused on what we've lost than on what we've gained? There have been so many examples of neighbor helping neighbor, of people stepping up and doing the right thing. We've seen majestic acts of love and goodwill that rival the grandeur of any mountains we have. We've learned about what really matters and what was the equivalent of miles and miles of junkyards that clutter our minds and lives. What will be the Kodak moments we remember from this global experience?
The good news is that we may finally be reaching our destination. That light at the end of the tunnel is not an oncoming train for a change. The Vestry along with the Liturgy Committee, Junior Wardens and other sub-groups have been busy planning for the return to in-person worship. Our goal, as of today, is March 21st for the official re-opening. Let me say that again: Our goal, as of today, is to re-open on March 21st. As with all goals, we will work diligently to make it happen. We are monitoring Diocesan recommendations and guidelines that are based on local, state and national health statistics. If the current trends in positive Covid-19 cases continue to fall, we should be able to reach our goal of March 21st.
Please understand that there are many "ifs" and "shoulds" in the above statements. We will be sending out several additional emails with the instructions and policies we will be implementing to make our re-opening a safe and responsible reality. Many things will be different than they were before shutdown. As an example, you will be asked to pre-register to attend services. You will be required to wear a mask and maintain a 6-foot distance from everyone that is not in your family. These changes, along with many others, will take some getting used to, and it will be a while before we return to "normal". Everything will be spelled out completely in additional mailings to be sure everyone understands what is required. Please read these policies thoroughly and contact your church friends to be sure they have received and read them. Our commitment to place the health and safety of our members is still, and will always be, one of our greatest concerns. We are counting on your cooperation to make it happen.
So, we are almost "there". Lord willin' and the river don't rise, we will be together again this month and be able to celebrate Palm Sunday and Easter as a church family. Keep everyone that is working so hard to make this happen in your prayers. Pray for those for whom the journey has been long and difficult. Pray that the numbers keep dropping because that means that we are caring for each other the way God commanded that we do. And keep praying that this bumpy road trip is over soon and we can all start hanging out at the pool with our friends again. I will be so glad to see everyone, I won't even care what anyone looks like in a bathing suit.
Love and peace to you all.
Sharon Moravits
[Photo by Dino Reichmuth on Unsplash]