Sunday Service: In-Person Sign Up and Facebook Live
If you have not made a reservation to attend church this Sunday, please join us on Facebook at 10:00 AM for our streamed service of Holy Eucharist Rite II, with Fr. Lowell Grisham celebrating and preaching.
There are still a few slots available for in-person worship on Palm Sunday. To make a reservation, click on the RSVP button below. Also, please review our Re-Opening Update if you're not familiar with how we are conducting in-person worship right now.
The reservation request for Maundy Thursday, Good Friday and Easter Sunday will be sent out next Monday.
Service Leaflet Prayer Requests
---
Easter Decorations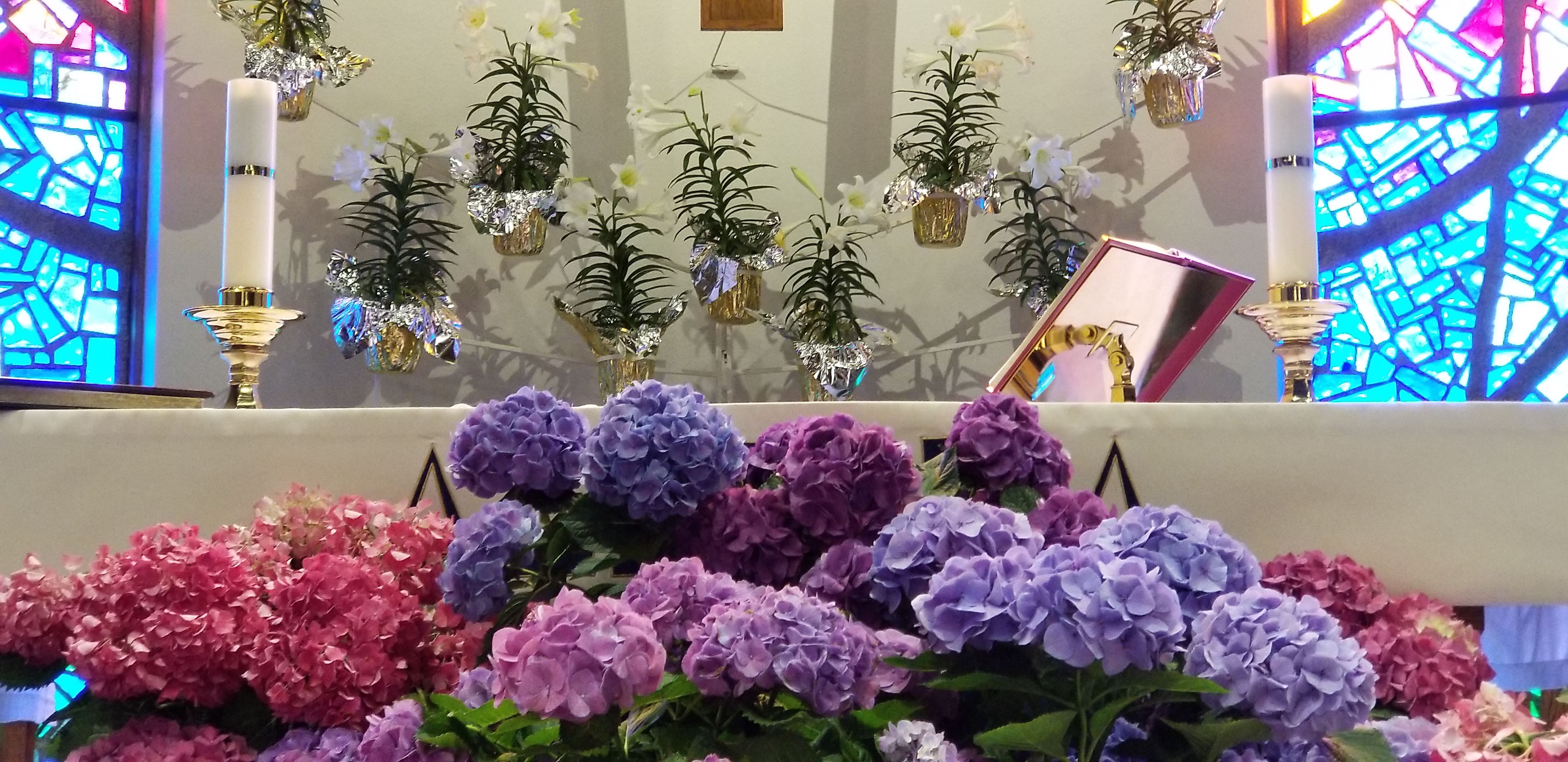 Our blessed St. Theodore's is opening in time for Easter -- my favorite time -- and I have a request.
We all love our chancel area dressed up for Easter, and I would like to ask for donations to help pay for our flowers. Simply send or bring the donations to the church and indicate that they are for "Easter Flowers". Thank you.
Terry Anderson
Altar Guild Director
---
Sunday Scripture Study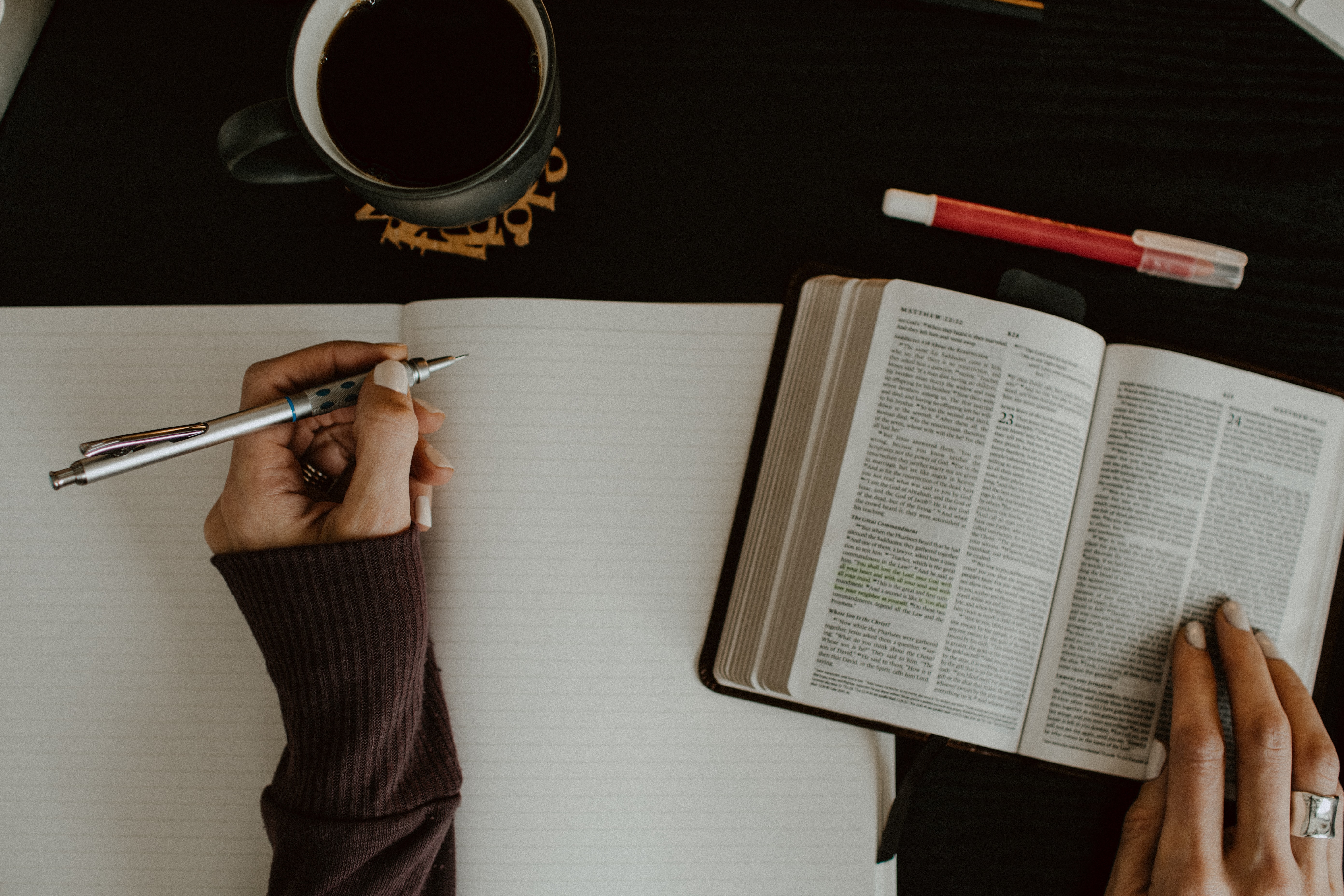 Chris Schaefer will be leading the Zoom Scripture Study Sunday. The Zoom Meeting address is shown below. If you have questions, contact Chris at (501) 454-6815.
Come in your pajamas! Come with your coffee! Come Zoom with us!
Every Sunday from 8:45 AM - 9:30 AM
---
Holy Week
In the course of our busy week, we most likely have times set apart for certain things that are important to us -- a workout, a few social phone calls, or maybe even a short catnap -- so that we can renew ourselves, our energy, and our perspective.
Holy Week is a time that is set apart in the Church's liturgical year for our spiritual renewal. In fact, the word holy refers to anything that is set apart for God's purposes. Holy Week is holy precisely because it is time that is set apart for us to focus on how we are spiritually renewed through the suffering, death, and Resurrection of Jesus.
The liturgies of Holy Week are filled with some of the richest and most ancient symbols of the Christian faith. The waving of palms on Palm Sunday reminds us that we are called to be followers of Jesus, not just fans who cheer from a distance.
The washing of feet on Maundy Thursday speaks to us of the servanthood we are called to by Jesus. In the bread and wine that Jesus consecrated as the first Eucharist on Maundy Thursday, He gave us His body and His blood making Him present in the breaking of the bread, uniting us to His one offering of Himself.
The liturgy on Good Friday reminds us that, as Christians, we believe that Jesus can overcome anything, even death. On Holy Saturday we are a faith in waiting. We wait and reflect in silence during the time Jesus' laid in the tomb.
This Holy Week allow yourself time apart, holy time, to spend with Jesus. May it be a time set apart to unclutter your mind, lay down your burdens, and renew your faith in Jesus. Praying the litanies for Holy Week that are attached can afford you an avenue of prayer to settle into prayer with an uncluttered mind. Prayers for a blessed Holy Week. [Source: Loyola press]
Palm Sunday Passion Litany Maundy Thursday Litany Good Friday Litany Holy Saturday Collect & Psalm
---
The Study of the Gospel according to John
Thursday evenings at 6:00 PM we will be studying John's Gospel via Zoom.
Our study of the Gospel according to John with Marc Paine been leading us on an exploration of the theology and themes of John's Gospel. We only have three more meetings, and they will be the richest as we study John's account of Jesus' last days through His return after the Resurrection.
March 25 – We cover Chapters 15:18-18:40
April 1 – Maundy Thursday we will not meet
April 8 – We finish John with discussing Chapters 19-21
You can catch up by reading these chapters or read ahead. Everyone is welcome to join any Thursday at 6:00 PM via zoom. Our insights into this Gospel have been enlightening. Join Marc and a group of parishioners explore this Gospel.
Join us any Thursday at 6:00 PM.
You are welcome to join in anytime.
Use the Zoom link below to join this amazing study.
Meeting ID: 705 215 4224
---
Way of the Cross

Every Friday at 6:00 PM on Facebook
We are on Facebook every Friday evening at 6:00 PM with a different set of inspirational Stations that you can see as you listen to and pray with some of our parishioners. This has become a beautiful sharing time of prayer in remembering Jesus' Way to the Cross. We have enjoyed hearing some our parishioners praying together and look forward praying the Way of the Cross through March 26th.
Sponsored by our Daughters of the King, this is a unique way to pray the Way of the Cross with others and to view some beautiful Stations as you pray. The Way of the Cross prayers and a reflection guide for Good Friday are posted below.
Way of the Cross Good Friday Reflection Guide
---
Helpful Organists and Other Things
I'm having issues with an eye, and it's making preparation time and playing rather tricky. I never know when the eye will cooperate. It looks like surgery will be April 9th. So I've asked Robbie Hubbard to substitute for me Maundy Thursday, Easter Sunday and April 11th.
I am so grateful that he's agreed to step into the most challenging season for a church organist. Not only is he a rock, he's also an absolutely delightful person.
Annette
---
Message from the Sr. Warden
In 1970, Joni Mitchell released a song entitled, "Big Yellow Taxi". That song contains a line that has played over and over again in my mind since first hearing it – ". . . don't it always seem to go, that you don't know what you've got 'til it's gone". How true that is! We have spent the last year learning to do without some of the things the pandemic has taken from us that we previously took for granted. Who knew toilet paper and Clorox would be the things we should have appreciated more when we had them in plentiful supply? I would have stocked up on bread flour and yeast if I had known the world was going to stay home and bake bread. Such simple pedestrian items that were always available on any grocery run were suddenly selling for millions on the black market! Tragically, for some, the pandemic took away much more than conveniences and products. Many lost friends, family members and co-workers that they thought would be around a lot longer. Perhaps they, too, had been taken for granted until they were no longer around. And many more will yet perish before Covid-19 is no longer considered a global health crisis. Are we telling the loved ones in our lives how much they are loved and appreciated while we have the chance?
Our return to in-person worship this Sunday emphasized the many things we have taken for granted in the past that we missed so desperately once they were gone. Things like simply seeing each other's faces, entering a sacred space and sharing of the Holy Eucharist together. I didn't realize just how very much I had missed all of these things until I had the opportunity to experience them again. There was an actual physical rush of dopamine that produced so much pleasure upon seeing my church family again. Fortunately, we have had a dedicated and determined group of individuals that have made it safe for us to worship together responsibly. Their efforts cannot be overstated and deserve the gratitude of everyone at St. Theodore's.
I joined a Zoom call facilitated by Bishop Benfield this morning. There were over 50 clergy and lay persons on the call. The topic was to share our experiences with re-opening and to learn from each other. It helps to know what is working and to offer strategies to those with ongoing struggles. A choir director asked for clarification of the minimum safe distance between members of the choir. The Bishop said that it remains at 12 feet for anyone speaking or singing. Someone commented that even though they were told not to and were wearing masks, members of their congregation still sang. A short discussion ensued regarding people's desperate desire to return to singing. Amused, Randall Curtis asked, "Where have all these people, who now want to sing, been for the 25 years I have attended an Episcopal Church?!"
And there's my point. We didn't know how much we missed singing until it was gone. We, at St. Theodore's like many other churches, give it a half-hearted attempt at best. We have always had singing and have always expected to have singing when we attended church. Once it was taken away, we realized how much it added to our worship experience. It feels weird to attend church and not sing. I am by no means a good singer, but I enjoy singing and making the proverbial "joyful noise unto the Lord". I/we didn't realize how much it meant to have consecrated bread and wine every week until it was gone. We can look around the sanctuary and see empty pews where the Smiths, the Kellys and the Stausings, among others, used to sit before they moved to be closer to family. Did they know how much they were loved before they left? Do they know how much they are missed now? We have all felt the hardship it has created not having a rector for a year and a half. Have we always shown our appreciation when we had one? "Don't it always seem to go, that you don't know what you've got 'til it's gone"?
Holy Week is a perfect time to contemplate what it means to be given everything we need only to have it all disappear. But that story has a beautiful ending in the resurrection of our Lord. As we move forward with our new normal, we can focus on the things that have changed and been lost, or we can count the blessings of the abundant life we've been given and let our appreciation be known. I expect to hear all your voices raised triumphantly in song as soon as we're given the green light.
Let's hear that joyful noise! Amen!
Sharon Moravits
Sr. Warden