Annual Parish Meeting
We will have an Annual Parish Meeting this year, although it will, of course, be very different from past annual meetings. The date of the meeting will be January 31st, and the vestry is working very hard on establishing ways to conduct all of the necessary business online via Zoom . Watch your email for further communication about the procedures for participating in the meeting.
---
Sunday Service: Streaming on Facebook Live
Please join us on Facebook each Sunday at 10:00 AM for our streamed service of Holy Eucharist Rite II, with Fr. Lowell Grisham celebrating.
Service Leaflet Prayer Requests
NOTE ON RE-OPENING: The Vestry continues to work on what will be needed for the safe reopening of St. Theodore's. As long as the Covid-19 case numbers remain high as in recent months, there is no definite date set for resuming in-person services. We are all missing being able to see each other and share our daily lives at church each week, but be assured that we will not be gathering until the Vestry deems it to be safe.
---
Sunday Scripture Study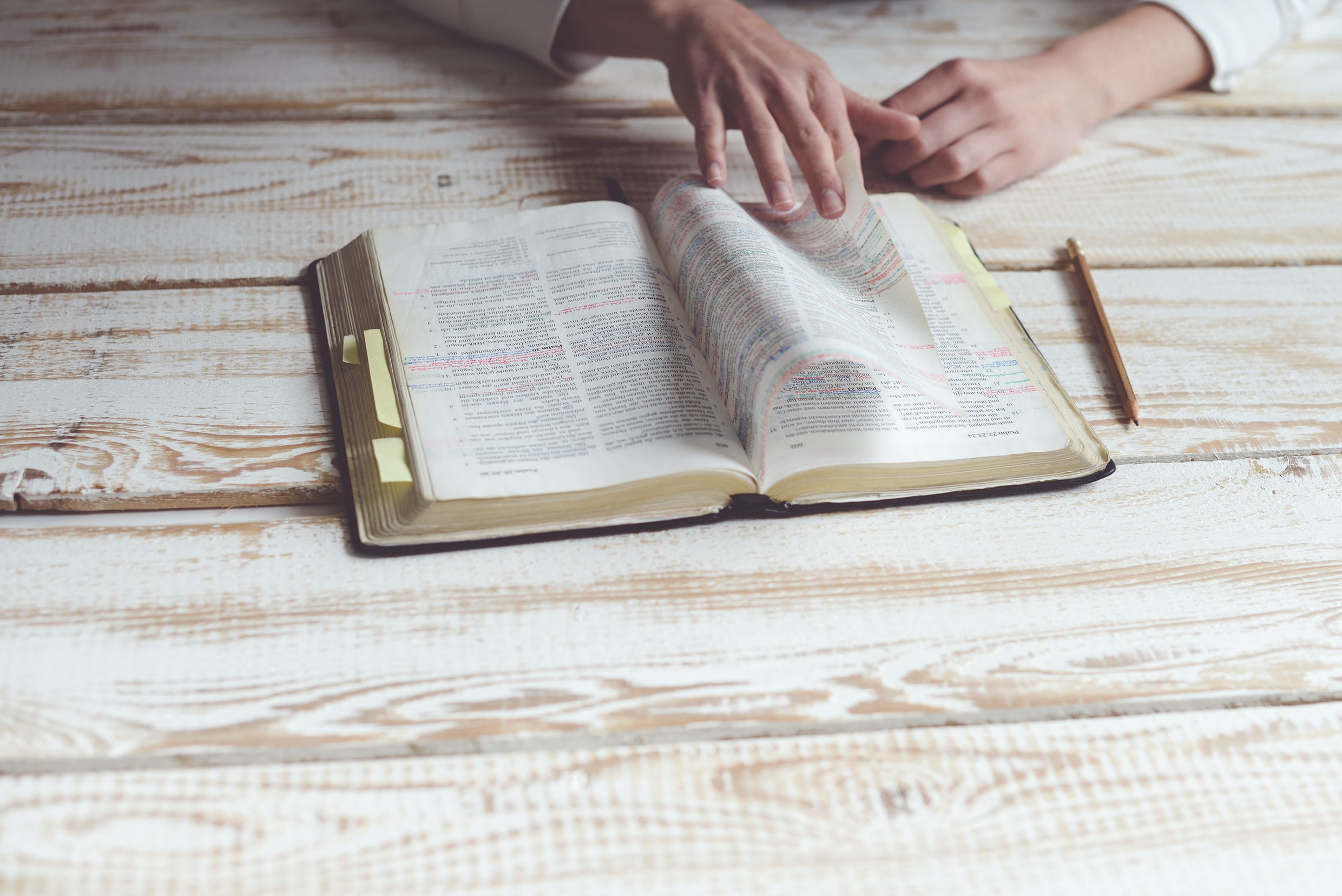 Chris Schaefer will be leading the Zoom Scripture Study this Sunday. A link to the Zoom Meeting is below. If you have questions, contact Chris at (501) 454-6815.
Come in your pajamas! Come with your coffee! Come Zoom with us!
Every Sunday from 8:45 AM - 9:30 AM
---
Message From the Sr. Warden
We've begun a new year and it is clear from the merchandise being promoted in stores and online, everyone is interested in turning our attention towards housekeeping. Plastic bins and totes are flying off the shelves while we all promise ourselves that we absolutely will get on top of the clutter in the (basement, garage, storeroom, guest room, hall closet, attic, etc.). Fill in the blank. We always say we will get around to it as soon as we have time.
Weeeelllll. . . . apparently lack of time isn't the reason we haven't gotten around to it. I've spent more time within the walls of my home this past year than ever before and yet, clutter still abounds. Nevertheless, I have bought a few new plastic bins to "organize" more stuff and plan to get around to it as soon as I find the time.
A favorite book of mine is entitled "Clutter's Last Stand" by Don Aslett who has written more than two dozen books about decluttering your home and life. He is considered the go-to guy for all things junk-related. He promises that his book will "make you happier, freer, neater, richer and smarter. With a little help from you, it will solve more home, family, marriage, career and economic problems than any book you've ever read. Dejunking your life will cost nothing and will pay 100 percent returns. You'll immediately lose 100 pounds without dieting."
That's a pretty tall order from a small, paperback book! I've read it numerous times and have gifted it to many others. The instructions given are very doable, somewhat painless and ultimately successful if you want to remove excess "things" from your presence. Not only does it give you a clear roadmap for removing junk from your home, Mr. Aslett suggests that there may be relationships in your life that are clutter at some level and should be dealt with in a similar fashion. Since I am such a big fan of the book and its message, it would be natural to assume I am an ardent follower of its teachings and live a clutter-free life. That would be funny if it wasn't so pitiful. As I've said before, "stuff" and I have a healthy, prolific relationship. I know I need to get it under control, yet I can find a million and one reasons to put it off until I want to get around to it. Why is it so hard to do what I know I need to do?
I have another instruction book that has similar guarantees to make your life better in every way. The author is also highly regarded and often quoted. The book has been a best-seller for centuries. It provides specific guidelines and practices that will also make you "happier, freer, neater, richer and smarter", and "improve your home, family, marriage, career and economic problems". It, too, pays a 100 percent return.
It's entitled The Holy Bible and I give it two enthusiastic thumbs-up.
It tells you how to unclutter your life and free you from the burdens you may carry around with you. It's lengthy, with several plot twists, but ends on a happy note. You don't have to wait to be in the mood to tackle the whole thing at once. Try reading a chapter or two a day and see if it doesn't help you like it has so many others. While you are reading it, place an imaginary storage bin in your mind and remove the things that are currently cluttering your thoughts – anger, fear, betrayal, loss, depression, self-righteousness, pride, greed, and anything else that keeps you awake at night. Imagine putting those things in the bin. Put the lid on and seal it with duct tape.
Now, say a prayer and ask God to take that trash to the dump. There. Doesn't that feel better? Look around at the space you have freed up and think of all the wonderful things you can fill it with again! No, wait. That defeats the purpose of decluttering, but you know what I mean.
Begin the new year with a clean heart and a decluttered mind. You may not lose any weight physically, but you will feel lighter. Guaranteed.
Sharon Moravits
Photo by Matt Nelson on Unsplash