Sunday Service: Streaming on Facebook Live
Join us this Sunday on Facebook for Holy Eucharist Rite II (Spiritual Communion) with Fr. Lowell celebrating.
Remember you can still see a weekly reflection by Fr. Lowell on Facebook every Wednesday at 2:00 PM, and Chris Schaefer leads Evening Prayer every Wednesday at 6:30 PM.
Service Leaflet Prayer Requests
---
Help Wanted
St. Theodores is looking for someone proficient in current technologies to serve as an Audio/Visual Technician for our live streamed services. The person does not need to be a member of St. Theodore's.
The job requires no more than 4 hours of work per week, mostly from 9:30 to 11:30 each Sunday morning. Pay is commensurate with experience. Please contact Sharon Moravits if you, or anyone you know, is interested in this position.
---
Waiting With Hope
Waiting. And waiting. And waiting. Even though the folks at Merriam-Webster said this past week that "pandemic" is the word of the year for 2020, I am going to go with "waiting." What we have done this entire year is wait: wait for racial animosities to end, wait for a vaccine, wait for a chance to share a meal with friends.
How odd it seems, then, that the church, beginning with the first Sunday of Advent this past weekend, seems to be telling us to wait. You would think that the news the church offers ought to be better than that. But what our religious tradition offers is not the sort of powerless waiting that we have experienced in our secular world in 2020. Rather, to wait in the tradition of Advent is to be ready to see the world—and the people in it—differently in the very next moment, in essence, to accustom our eyes to see God's presence in our next encounter with someone who has been hit hard by life's circumstances, or with an estranged family member, or with a political adversary.
I know what it is like when I am in a dark room and the light switch is turned on; it takes a moment to adjust to see what is around us. Where we saw nothing, we start to see everything. We wait momentarily for the clarity to see things that have been around us all along.
So, take a moment and wait this Advent. Wait hopefully. Wait to see where the Christ has been all along. The surprise might be so great that we decide that the word of the year for 2021 will be "resurrection," a word just as appropriate for Christmas as it is for the spring-like days of April.
Faithfully yours,
Larry Benfield
Bishop of Arkansas
---
A Pandemic Greeting
It's that time of year -- the end of a still-confusing year and the start of a new church year.
I should be planning for Christmas and a New Year, thinking about a road trip and the possibilities of contacting a substitute so I can skip out on a couple of Sundays. But I'm having trouble remembering normal: choirs robing and singing, laughing and sharing, seeing well-loved congregants on Sunday mornings, giving someone a hug, and the simple joy of just being where we're supposed to be.
It may be that we will be together again before too long, even if "too long" is a nebulous and mystifying point. I've been missing you lately, thinking about you, having moments of seeing a face and saying, 'Oh, yes, whatever happened to....., it's been too long.'
So hold on and hang in there. May you find joy in every day as you walk through Advent and plan for Christmas.
With faith,
Annette
---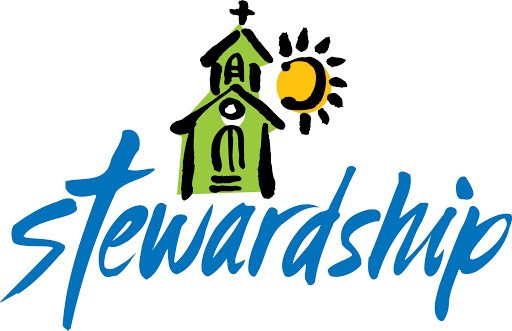 We are approaching the end of the stewardship campaign for this year. However, we find that our pledges are only running 70% of last year. We thank all those who have already pledged. If you have not pledged, we ask that you consider pledging. We give to God in thanksgiving for the blessings we have received.
This has been a hard year, and we understand that pledging could be difficult. We are thankful for the light at the end of the tunnel because we can see a vaccine on the horizon. Our church will reopen sometime next year. In the meantime, we still have a budget to set for 2021. Expenses will continue next year, and we will be calling a new Rector.
Please return your pledge card to support St. Theodore's for 2021. If you have misplaced your pledge card, call the church office and we will send you one. Consider pledging even if you have not done so before. Here at St. Theodore's, we have great things to accomplish in service to God's work for 2021.
Stay safe and have a blessed Christmas and a New Year filled with hope and promise.
Thank you,
The Stewardship Committee
---
Sunday Scripture Study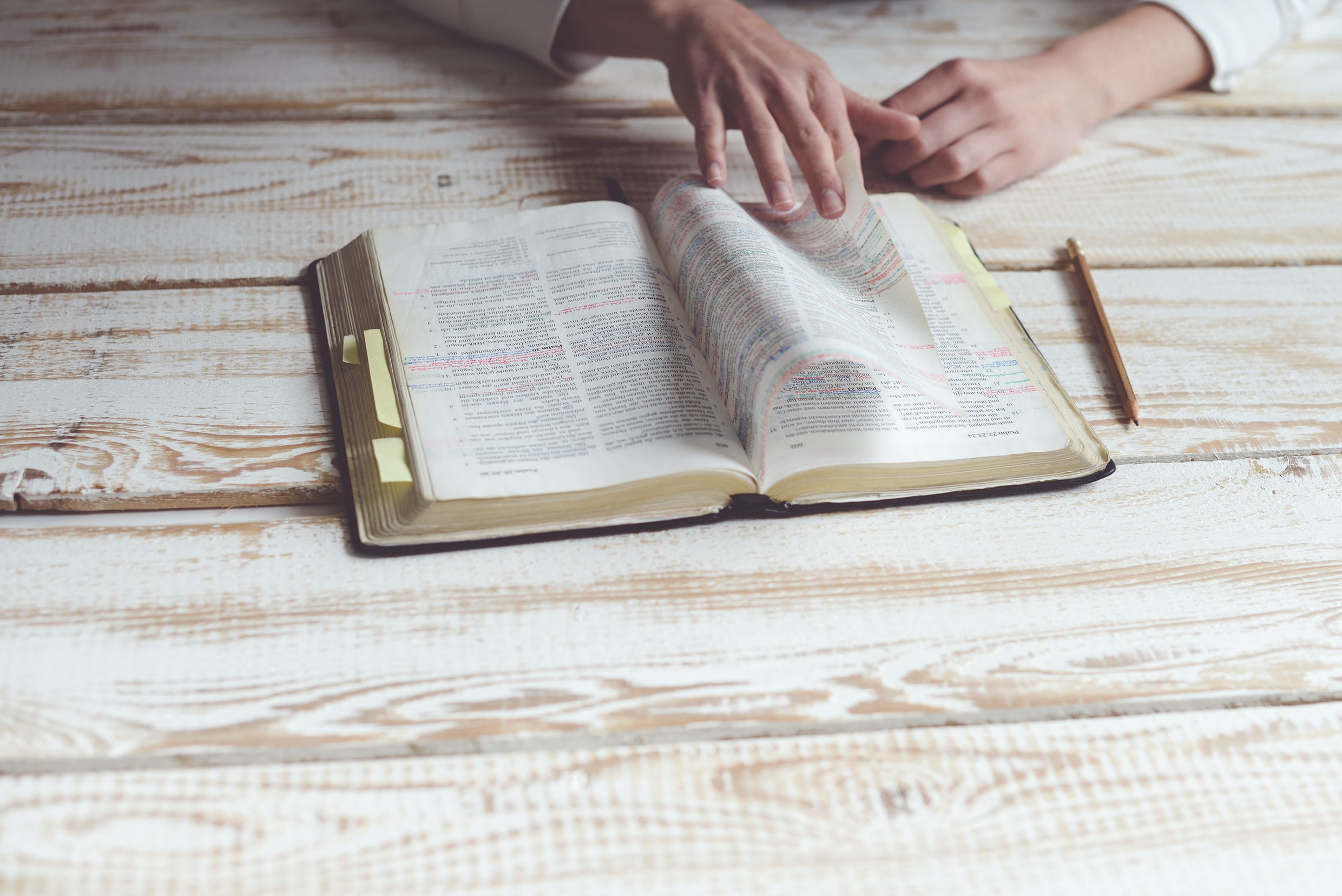 If you haven't yet joined our Sunday Scripture Study Zoom class, but would like to participate or even just check it out, contact Chris Schaefer at (501) 454-6815 and she will hook you up. Their is no need to "catch up" on previous weeks' studies. Each class is a discussion of that week's lectionary scriptures.
Come in your pajamas! Come with your coffee! Come Zoom with us!
Every Sunday from 8:45 AM - 9:30 AM
---
Mondays in Advent

December 7th, 14th, & 21st at 6:00 p.m., our Advent Study will meet using Living Well Through Advent 2020. You can pick up one of these booklets from the church office.
Join us on Zoom for Practicing Hope Through Advent. Use the Zoom link below or contact Chris Schaefer for help in connecting.
Each Week during Advent
Below is a link to your second week of Advent Around the Wreath, the Table or the Couch prayer guide. This prayer guide will be sent each week for you to use as we walk through Advent together strengthening the incarnation within ourselves.
However you choose to use these resources, we pray that this season of Advent be a time of spiritual renewal and recommitment to your relationship—with yourself, with each other, and with God. Our prayer is that your faith be strengthened by your journey through this holy season of Advent.
---
Benton County Empty Bowls
Great Christmas Presents!
Next Saturday, December 12th, from 11:00 – 1:00 we will have our next drive-by parking lot sale of beautiful hand-made pottery bowls as a fundraiser for the Northwest Arkansas Food Bank.
For a $20.00 donation you can get an "Empty Bowl" for yourself or as a gift for a friend or family member. Of course, you can buy as many as you want and the entire amount will go to the Northwest Arkansas Food Bank.
Two ways to pay: Cash or a check made out to Benton County Empty Bowls
---
Christmas for School Children
The Daughters of the King will continue to collect hats, scarves, gloves/mittens, socks and underwear for Bentonville schools until December 8th.
Let our generosity and caring reach out to meet this need as much as we are able.
Thank you so much for participating in past years, and it is our hope that you will help the children again this year.
---
Message from the Sr. Warden
Like many newlyweds, I started my married life on the lower end of the socio-economic scale. Our decorating style was Early Attic in the living room and Genteel Inheritance everywhere else. We were college students, working minimum wage jobs and were determined to make it on our own. We learned early on that not paying bills, in full and on time, was unthinkable.
One summer month, we got an electric bill for $17(!) and thought we were facing financial ruin. Our budget for groceries was $20 per week. (Can you imagine? The tax on my grocery bill is more than that now!) Gas was about 20¢ a gallon and there were no cable, cell phone or internet bills. We got by but it was tight. We were always able to give something to the church although the amount varied according to our financial status from time to time. Vacations consisted of a week off work when we would volunteer to be "adult" sponsors on a youth mission trip somewhere. (We were barely older than the kids we were chaperoning!)
To be certain we always had money to meet our financial obligations, we had a set of envelopes in a dresser drawer, each marked with a specific expense. When paychecks were cashed, the envelopes got filled first without fail. The single most important envelope was the one marked for car insurance. That had to be paid even if it meant we ate chicken noodle soup three meals a day. (Beanie Weenies were saved for special occasions!) All of our needs were met and, occasionally, a few of our wants. We were faithful in our financial habits and eventually, our steadfastness paid off. We are now retired, financially sound, and if we could go anywhere these days, we could eat at Olive Garden any time we like. We are far from the financial definition of "rich" but we have everything we need (including toilet paper! Who knew??) and almost all of what we hoped for back in the lean days.
Budgeting can be seen as restrictive or freeing, depending on your perspective. It requires self-discipline and sometimes self-sacrifice. Sometimes you have to put off things you think you need right now and that can be emotionally painful. It certainly can be disappointing. But the upside of budgeting is that it frees you from worry about having funds available when you need them. Knowing that you are prepared for the future, including unexpected expenses, is a good feeling. Everyone sleeps better at night. It's an even better feeling when your budget is less than your income and you have money available to dream and plan for something you would like to see happen. Careful budgeting and faithful giving are the necessary ingredients to realize those dreams.
This year has been reminiscent of those "lean times" of years past. The list of disappointments is long. We have struggled to maintain the strength of our church family when we haven't been able to meet and worship together. We have been blessed to have excellent pulpit supply priests while we have searched for a new rector, but it has taken a toll on us mentally and financially. Several faithful members of our church family have stepped up and performed technological miracles to provide us with the opportunity to worship and learn safely from home and we thank them profusely.
Now we find ourselves at the end of the year trying to predict what next year will look like. How do you plan for the future during a global pandemic?! What are the must-haves, like our car insurance from my story above, that we need to remain viable? The Finance Committee and Vestry have been meeting to plan next year's budget and it has become very challenging. Our pledge drive has not produced the level of financial commitments we have seen in the past.
Committee budgets are having to be reduced dramatically. Often, individuals see the lack of debt that we owe as a message that their previous level of contributions, both financial and in-person, are no longer needed. Nothing could be further from the truth! The church's financial stability is more important now than ever! We have the opportunity, no, the responsibility, to seek out the lost, feed the hungry and clothe the naked now, when our community needs it the most!
Rather than taking a step back, we need to be boldly stepping forward with the message of Hope, Peace, Joy and Love that we as individuals and as a Body of Christ have been called to do.
The envelopes in the church drawer need to be filled just like the envelopes from my early married life. Our financial devotion to God is indicative of our responsibilities as well as the hopes and dreams we have for the future of St. Theodore's.
If you have already returned a pledge card with your financial support for the mission of the church, thank you for your faithfulness. For those of you that have not, please give prayerful consideration to where you would like to see St. Theodore's grow in the next year. Times are uncertain. But it is during these times that we rely on our church family to be a sustaining force that gives us the emotional and spiritual courage to march on.
There is great peace in knowing you are helping to keep St. Theodore's alive and well. When we emerge on the other side of these current challenges, whenever that is, how wonderful it will be to look back at this year, and next, and be pleased with our faithfulness. And when we meet for our next fellowship dinner, whenever that will be, hopefully, we will be celebrating with more than chicken noodle soup and Beanie Weenies!
Amen!
Sharon Moravits
Sr. Warden