Sunday Service: Streaming on Facebook Live
Join us this Sunday on Facebook for Holy Eucharist Rite II (Spiritual Communion) with Fr. Lowell celebrating.
Remember you can still see a weekly reflection by Fr. Lowell on Facebook every Wednesday at 2:00 PM, and Chris Schaefer leads Evening Prayer every Wednesday at 6:30 PM.
Service Leaflet Prayer Requests
---
Sunday Scripture Study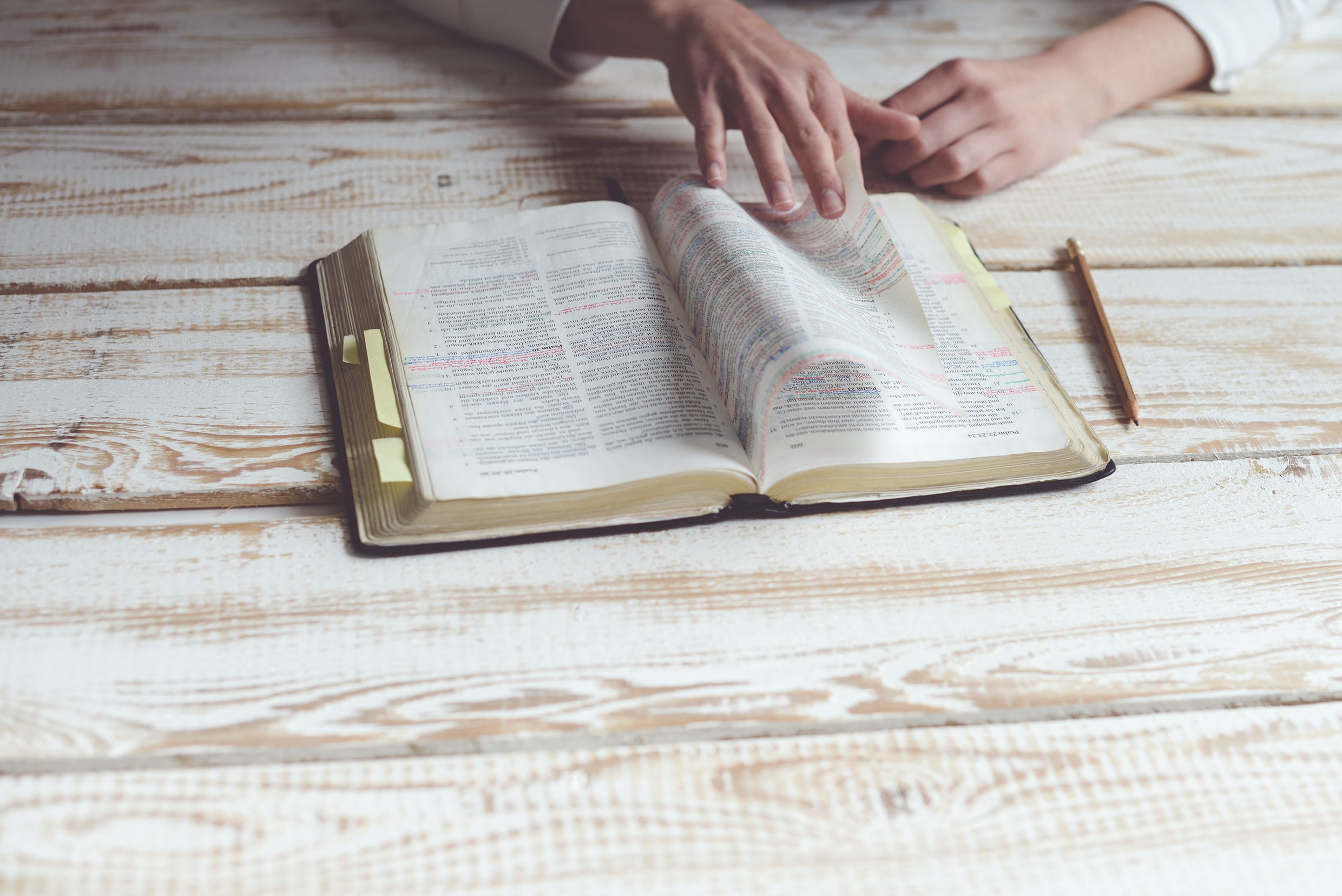 If you haven't yet joined our Sunday Scripture Study Zoom class, but would like to participate or even just check it out, contact Chris Schaefer at (501) 454-6815 and she will hook you up. Their is no need to "catch up" on previous weeks' studies. Each class is a discussion of that week's lectionary scriptures.
Come in your pajamas! Come with your coffee! Come Zoom with us!
Every Sunday from 8:45 AM - 9:30 AM
---
Would you like to serve on the Vestry?
Serving your church as a member of its leadership team is a rewarding way of giving back to your church family. St. Theodore's elects three new members to the vestry each year to serve a three-year term. Two people have already stepped forward showing their willingness to serve God and our church family. No experience is necessary. We offer on-the-job training! You must be a member in good standing and be willing to work as part of a team. Please contact Sharon Moravits, (417) 434-6943, or any other member of our current vestry if you would like more information or to be a candidate for Vestry. The election will be at the Annual Meeting which will be held virtually in late January. Please give this prayerful consideration and join with other dedicated church members as we guide St. Theodore's into a new year.
---
Message from the Senior Warden: 2020 Wrap-Up
The end of the calendar year invariably causes us to reflect on our last trip around the sun. A quick visit to the Oracle at Delphi -- currently known as "Google" -- tells us that the earliest form of writings are ancient Cuneiform "words" on clay tablets by the Sumarians in 3400 BC. Eventually hymns, myths, poems, essays and other literary works have been found including the wise words of King Shuruppak who, in 2500 BC, implored his son, Ziusudra, not "to pass judgment while drinking beer." Truer words were never spoken.
I'm sure it wasn't long before the Ancients began their annual wrap-up of the year's biggest news stories. "Locusts Plague Arrived as Experts Predicted!" followed closely by, "Experts Predictions Off by Days! Fake News!" and my personal favorite, "Camel Prices Soar as Wheat and Grain Futures Tank!" I'm sure there are hieroglyphics in a cave somewhere in which Grug depicted Brob being carried off by a pterodactyl. Undoubtedly, the Pompeiian Papyrus Press reported, "Here We Go Again! This Could Be the Big One!" And on and on, down through the ages.
For whatever reason, as we look back over the past year, or decade, or century, or millennia, we tend to focus on the darker events, the bad things that happened. We seem more interested in studying history from war to war rather than the eras of peace and prosperity. As we look back over the last twelve months, it will be easy to focus on the disruptions, divisions, disasters and diseases that dominated the headlines. There are certainly more than enough reasons to make us want to declare 2020 as The Year We'd Rather Forget. We have all lost friends and loved ones. We have had to say goodbye to people we weren't ready to see go. We have seen relationships crumble and favorite businesses close their doors. We have struggled to maintain our church family when we haven't been able to be in each other's physical presence. Sadly, we've been given many reasons to grieve. That's a rabbit hole we can easily fall into, but it serves no useful purpose.
Many of you, I'm sure, are familiar with the story Mr. Rogers shared that his mother would tell him during times of crisis.
Look for the helpers. You will always find people who are helping.
It hasn't been quite as dramatic as firemen rushing into burning buildings, but we have had our share of helpers at St. Theodore's this year. We have had not one, but three Supply Priests -- Fr. David, Fr. Ben and Fr. Lowell -- step forward eagerly to bring us messages of hope, teach us new ways of looking at life, and celebrate Holy Eucharist. We have met all our financial commitments and have a little money left over.
Thanks to Lana, the church office has remained open, business has continued pretty much as usual, and members have been kept informed weekly about church happenings.
Annette has continued to bless us with her beautiful music each week, and has made it so that the Psalm is sung each Sunday -- an added blessing. Through the determined efforts of Chris Schaefer and Colleen and Wayne Whitney, we have added new video equipment that makes live streaming of our weekly services accessible to everyone while keeping us safe at home. Chris has stepped up with sermons, classes, bible studies and pastoral care while continuing her journey towards ordination.
The Rector Search Committee has done everything possible to locate a new rector, and will continue to do so in the coming year. Colleen Whitney and Al Addington have tirelessly attended to the church's building and maintenance needs, while David Wade and the Yardbirds have kept the grounds neat and tidy. New security measures were added by David and the ERP Team to ensure our physical safety when we resume services.
Bill Schernikau spearheaded a pledge drive that is projected to meet all our financial goals for the coming year because faithful members recognize the need for the mission of St. Theodore's to continue. Joyce Winter worked with members committed to reorganizing and preparing for future education programs at St. Theodore's. Jerry Schaefer reestablished the Finance Committee and worked long hours balancing budgets and setting goals for the future financial wellbeing of the church.
Job descriptions, policies and procedures, and bylaws have been reviewed and updated (pending congregational approval) thanks to the efforts of Carolan Weaver. The Altar Guild has served faithfully each week while Daughters of the King have continued their mission to pray for all of us.
We have given financial assistance to churches impacted by weather disasters and delivered Emergency Clean-up Buckets to Church World Service, thanks to the donations of church members and the work of Al Addington and the Outreach Committee.
We've added print advertising to our Evangelism efforts and thanks to the faithful work of Barbara Taylor, our website and Facebook platforms draw more interest daily. As for me, I just try to keep the trains running on time and reach all of you each week with words of encouragement.
This is by no means a complete list of everything good that has happened at St. Theodore's this past year, but as you reflect on 2020, remember that many, many things have occurred that give us reasons to be grateful, satisfied, and humbled.
Praise God, for His steadfast love endures forever. Even in 2020.
Sharon Moravits
Photo by Annie Spratt on Unsplash