Sunday Service: Streaming on Facebook Live
Join us this Sunday on Facebook for Holy Eucharist Rite II (Spiritual Communion) with Fr. Lowell celebrating.
Remember you can still see a weekly reflection by Fr. Lowell on Facebook every Wednesday at 2:00 PM, and Chris Schaefer leads Evening Prayer every Wednesday at 6:30 PM.
Service Leaflet Prayer Requests
---
Help Wanted
St. Theodores is looking for someone proficient in current technologies to serve as an Audio/Visual Technician for our live streamed services. The person does not need to be a member of St. Theodore's.
The job requires no more than 4 hours of work per week, mostly from 9:30 to 11:30 each Sunday morning. Pay is commensurate with experience. Please contact Sharon Moravits if you, or anyone you know, is interested in this position.
---
Sunday Scripture Study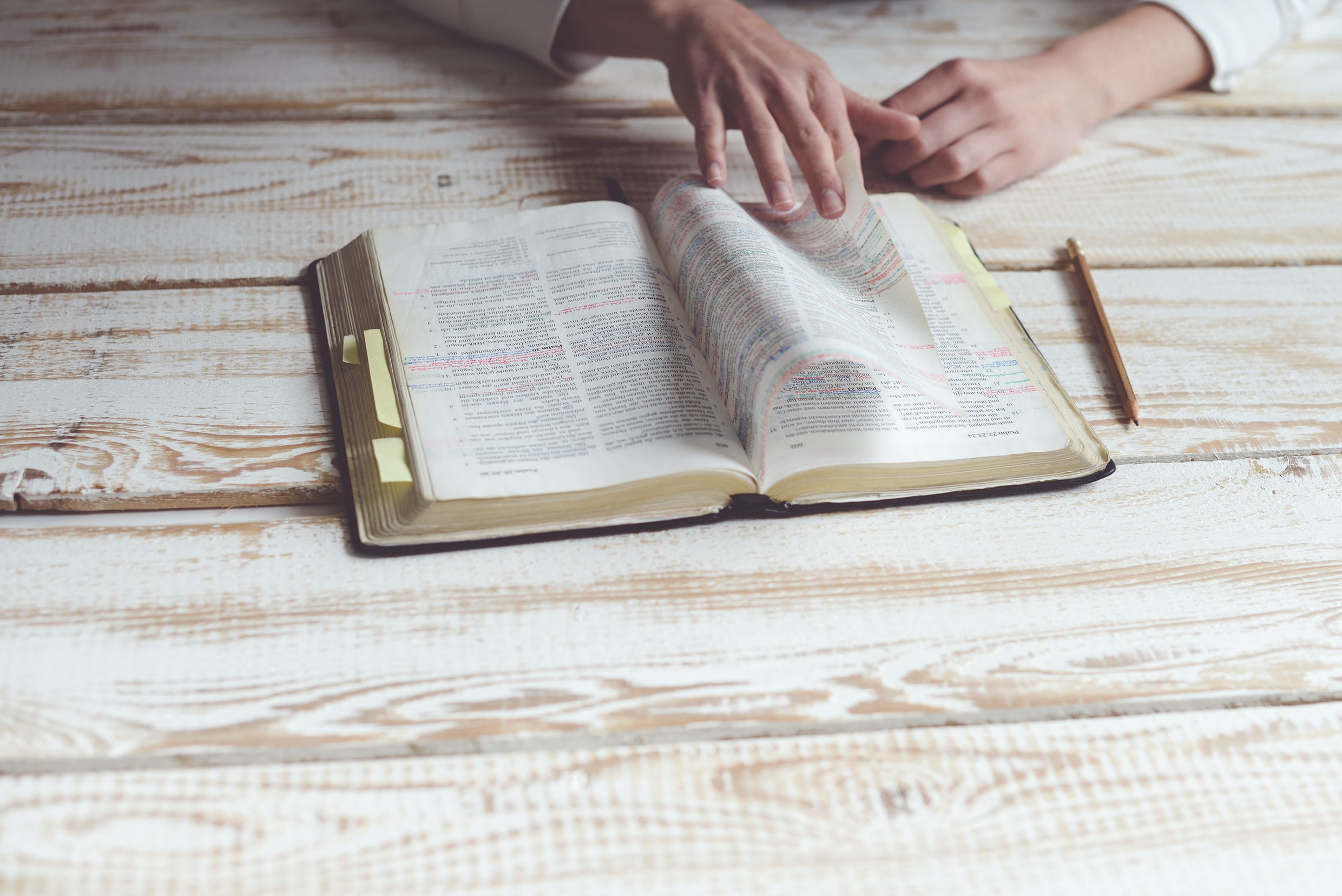 Marc Paine will be leading the Zoom Scripture Study this Sunday. A link to the Zoom Meeting is below. If you have questions, contact Marc at (479) 276-4883.
Come in your pajamas! Come with your coffee! Come Zoom with us!
Every Sunday from 8:45 AM - 9:30 AM
---

3rd Week of Advent starts Sunday the 13th
Also known as Gaudete Sunday
This is our "rose" Sunday
Joy, Joy, Joy
3rd Week of Advent – The Candle of Joy
Our third week of "Advent Around the Wreath, the Table or the Couch" Prayer Guide centers around our third candle that is rose on the Advent wreath. For The Candle of Joy we recall the joy we have of knowing, loving and following Jesus Christ.
Monday, Dec. 14th – The Power of Hope
We continue our Advent Study using "Living Well Through Advent 2020" on Monday, December 14th at 6:00 PM. Join us on Zoom using the Zoom link below. If you need a devotional and cannot get to church, let Chris Schaefer know and she can email it to you.
Of all the forces that make for a better world, none is as indispensable, none so powerful as hope. ~ Charles Sawyer, Living Well Through Advent
---
Benton County Empty Bowls
Great Christmas Presents!
This Saturday, December 12th, from 11:00 – 1:00 we will have our next drive-by parking lot sale of beautiful handmade pottery bowls as a fundraiser for the Northwest Arkansas Food Bank.
For a $20.00 donation you can get an "Empty Bowl" for yourself or as a gift for a friend or family member. Of course, you can buy as many as you want and the entire amount will go to the Northwest Arkansas Food Bank.
Two ways to pay: Cash or a check made out to Benton County Empty Bowls
---
Christmas for School Children - Thank You!
A big Thank You to our most generous and wonderful parishioners who donated to the Daughters of the King collection of winter clothing and other items of attire in the Bentonville schools. I was filled with awe and gratitude at the number and variety of items. Many children will have a much needed article to keep them warm and comfortable. If you are interested, here is a breakdown of the donations.
Hats (25)
Gloves (23)
Hat/Scarf/Glove sets (2)
Socks (23)
Hat/Mitten sets (2)
Low cut socks (12)
Scarves (7)
Girl's underwear (16)
Mittens (4)
These were all delivered to the appropriate Bentonville School System Office today.
Thank you so very much!
Diane Landmesser
Daughters of the King
---
Message from the Sr. Warden
I was newly pregnant with our first child when a colleague asked us to join his family for a special service at their church. They were having an attendance contest and their 10 year-old son, Larry, was in the running for a new bicycle. He had invited everyone he knew and now his dad was pressing everyone he knew into service. Every morning for the past three months, I spent at least 2 hours worshipping at the porcelain altar, so it was with great reluctance that I agreed to attend their church.
They were a lovely dyed-in-the-wool Pentecostal family that worshipped God on a very personal, fundamental level. They had three children, all boys. In addition to the 10 year-old, they had a rambunctious preschooler, Carl, and a "free spirited" toddler whose name I forget but I think it was Lucifer, or something like that. I was 20 years old and had led a pretty sheltered life. I had only attended the Disciples of Christ church which is about as far removed from "bible thumpin'" as you can get. In my church, there wasn't so much as an "amen" or a polite round of hand clapping after the choir belted out the Hallelujah Chorus.
It was quite a culture shock when I sat down at the real-life equivalent of Reverend Leroy's Church of What's Happenin' Now! I mean no disrespect but I was waaaaayy out of my element! The church was old and very modest with theater-style seats that had been recycled from a dilapidated movie house. Before I knew what hit me, the preacher let 'er rip! People were jumping up and down, waving their arms, shouting, dancing and being filled with, what I later learned was, the Holy Spirit descending upon them. Then the preacher pumped up the volume! Larry was up front with him, promising to ride his new bicycle only for religious purposes. Carl was on his hands and knees, gnawing gum off the bottom of the seat in front of him, and "precious" Lucifer had escaped the nursery and was running down the aisle towards the altar, with a full load in his diaper. My friend's wife was close to swooning as the preacher lifted the smelly toddler towards Heaven, (think Lion King) proclaiming that "this young man has chosen to dedicate his life to Jay-sus at such a tender age! Praise God! Hallelujah! Etc., etc., etc."
Talk about sensory overload! Baz Luhrmann could take lessons! (Think, the opening scene from Moulin Rouge) The first 30 minutes of Private Ryan had less action. These people were worshipping with every fiber of their beings. They meant every word they spoke with a white-hot passion.
Unfortunately, my morning sickness was also reaching a crescendo and I knew I had reached my limit. Escape was my only option. I gave my apologies, bolted for the closest door and made a dash for the parking lot. I'm pretty sure that filled my church-going quota for the next six months.
Last Sunday, we lit the Peace candle for Advent. Growing up in church, we always sang "Let There Be Peace on Earth" on that Sunday. I love that song. It was emblematic of the turbulent times of my teen years. As I tried to gather my thoughts about Peace Sunday, I wondered if there was anything new to say about "peace on Earth" that had any meaning anymore. We've heard it long enough. The angels sang, "Glory to God in the highest and peace, goodwill, towards men" over 2000 years ago and yet here we are.
One of the verses to another favorite song of mine says, "Then in despair I bowed my head. There is no peace on Earth, I said. For hate is strong and mocks the song of peace on Earth, goodwill toward men." But in the very next verse, Hope replies and proclaims, "Then pealed the bells more loud and deep! God is not dead nor doth He sleep! The Wrong shall fail, the Right prevail of peace on Earth, goodwill toward men. "
Are there any truer words that perfectly sum up what we as a people are going through these days? Many I know are in deep despair, seeing only darkness around them, much like the times in which Henry Wadsworth Longfellow wrote those words during the Civil War. Yet God sent His only Son into a world that was as troubled then as it is now. Peace has been an elusive ambition that we have repeatedly failed to achieve. Why is that when we have prayed for it for so long? Maybe it's because we say it but we don't really mean it. Not in the way that my friends meant every word they spoke in my story above. Not on a cellular level, where every breath we take, every thought we think, every emotion we feel, permeates our being. If we are going to sing the words, "Let there be peace on Earth and let it begin with me," maybe we have to say them like we really mean them. Like we are prepared to do something different to make them come about. Maybe it means that we will have to stop doing some of the things we are currently doing and start doing other things that are more likely to help bring about "peace on Earth".
Maybe that means to stop believing that I am, or we are, the only Bearers of The Truth. Other people may actually have a view that is different from our own that is just as truthful. Make peace with that understanding. Maybe we have to recognize that everyone deserves a place at the table even if their chosen food is different from our own. Maybe it means turning off the news and turning on Perry Como. (Yes, I'm that old.) Maybe it means leaving our comfort zones and growing towards a light that has always been meant to be for everyone. Maybe it means singing and loving and giving and praising and worshipping and making peace like you really mean it! Like your goal is to scare the bejeebers out of the unsuspecting young woman sitting next to you with the intensity of your faith.
If there is ever going to be "peace on Earth" the way the angels meant for it to be, it is going to have to begin with me. And you. And everyone you follow on Facebook, Twitter and Instagram. Proclaim the Good News that God has come into the world in the form of a tiny baby to a poor family and say it like you mean it! Like the prospect of "peace on Earth" rests on your shoulders! Because it does! Spread that stuff around like it will make you thin! Glory to God in the highest and on Earth, peace, goodwill toward men!
Sharon Moravits