Happy Thanksgiving
Wishing everyone a safe and healthy Thanksgiving with family and friends where possible. We hope you all find a way to eat too much, laugh, pray, and count your blessings in this unique holiday season. The following is a letter received from The Rev. Canon Jan Naylor Cope, Provost of the National Cathedral in Washington, D.C., which includes some prayers for Thanksgiving.
* * * * * * * * * *
What will you give thanks for this Thanksgiving?
2020 has been a challenging year, to be sure. But have you been watching for reminders of grace? The smile of a family member, the story of a selfless act by someone you've never met, the roof over your head, the opportunity to help someone in need ... these can be hard to remember with all of the disturbing things confronting us in the news cycle these days, but they're there.
We've collected some prayers we hope will help to remind you of the grace in your life this Thanksgiving season—prayers of comfort, of unity and of purpose. It's our way of saying, "Thanks for being a friend."
Print as many copies as you'd like and feel free to share them with others! Pray them together (in person or over a video call) with your loved ones this Thanksgiving. And if these prayers speak to you, keep right on praying them as 2020 comes to a close and we move into 2021 with a resolution to make it a better year!
Blessings and in faith,
The Rev. Canon Jan Naylor Cope
Provost
---
Revised In-Person Meeting Policy
The vestry agreed last week that in light of the current spike in Covid-19 cases in Benton County, the church will no longer be open for small group activities or meetings until further notice.
We will continue to have our live-streamed services as we have been doing throughout the pandemic.
Please continue to pray for each other and our community as we struggle with all the different challenges we are facing and search for ways to serve God during this stressful time.
---
Sunday Service: Streaming on Facebook Live
Join us this Sunday on Facebook for Holy Eucharist Rite II (Spiritual Communion) with Fr. Lowell celebrating.
Remember you can still see a weekly reflection by Fr. Lowell on Facebook every Wednesday at 2:00 PM, and Chris Schaefer leads Evening Prayer every Wednesday at 6:30 PM.
Service Leaflet Prayer Requests
---
Sunday Scripture Study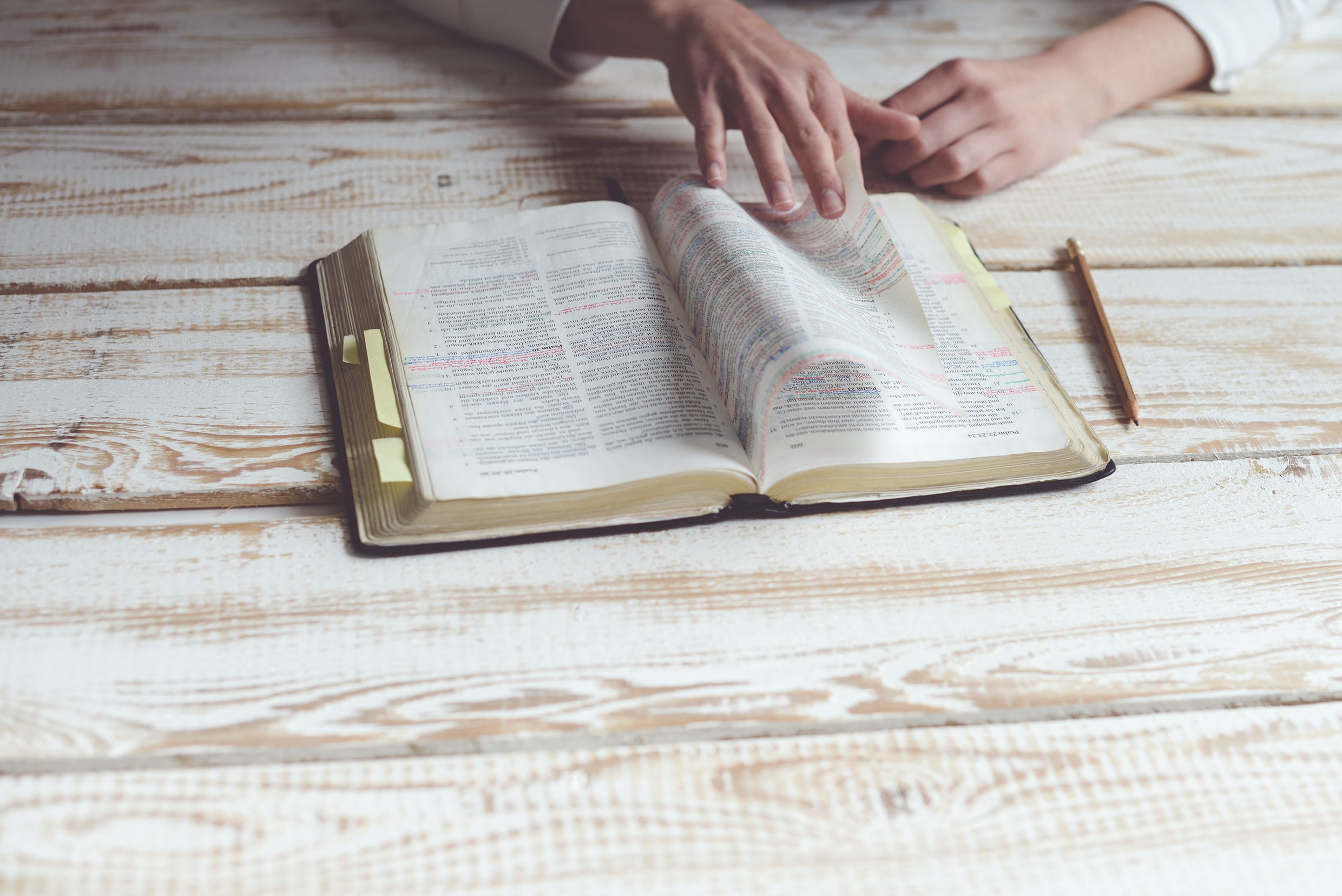 If you haven't yet joined our Sunday Scripture Study Zoom class, but would like to participate or even just check it out, contact Chris Schaefer at (501) 454-6815 and she will hook you up. Their is no need to "catch up" on previous weeks' studies. Each class is a discussion of that week's lectionary scriptures.
Come in your pajamas! Come with your coffee! Come Zoom with us!
Every Sunday from 8:45 AM - 9:30 AM
---

Advent starts this Sunday, November 29th!
Mondays in Advent
November 30th at 6:00 p.m., our Advent Study starts using Living Well Through Advent 2020. You can pick up one of these booklets from the church office.
Join us on Zoom for Practicing Hope through Advent. Use the Zoom link below or contact Chris Schaefer for help in connecting:
Each Week during Advent
Below is a link to your first week Advent Around the Wreath, the Table or the Couch prayer guide. Use it as a prayer guide for each week during lent. Walking through Advent together strengthening the incarnation within ourselves.
However you choose to use these resources, we pray that this season of Advent be a time of spiritual renewal and recommitment to your relationship—with yourself, with each other, and with God. Our prayer is that your faith be strengthened by your journey through this holy season of Advent.
---
To All of Our Young Artists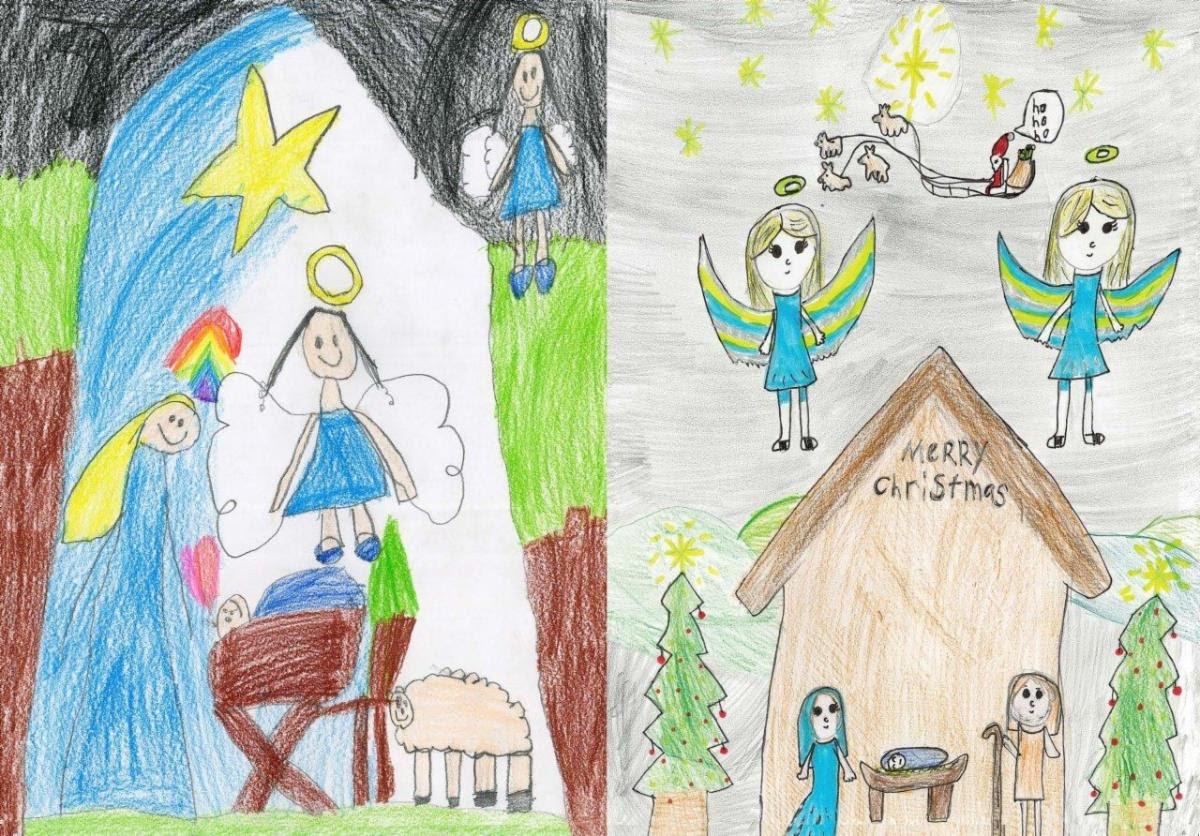 Everybody likes to get Christmas cards, right? It's time to start sending them out, and we here at St. Theodore's would like your help.
If you could design the artwork for a Christmas card, what would it look like? We are asking you to design the front of a Christmas card that we will send out to our church members. It can be any design you choose. Use your artistic talents to create something special for our cards.
We'd like to have your designs back to us by November 30. That doesn't give you a lot of time, but we know you can come up with something that will be unique to you and truly special.
So, get out some paper, markers, crayons or whatever you need to help us bring some Christmas joy to our St. Theodore's family. Please email them to the church office or to me, Sharon Moravits. We can't wait to see your original designs!
---
Christmas for School Children
The Daughters of the King will continue to collect hats, scarves, gloves/mittens, socks and underwear for Bentonville schools until December 8th. There will be a decorated box in the Narthex at church for donations of those items.
Anyone wishing to donate items may bring them to church during the week when Lana is there to facilitate entry. If anyone wishes to make a donation, but it is not convenient to take it to the church, our Daughters have agreed to make a pick-up if you so request. If you know someone who is a member of the Daughters of the King, you may call them and place this request or you may call Diane Landmesser, President at (479) 855-4014, who will coordinate the pickup with you.
Let our generosity and caring reach out to meet this need as much as we are able.
Thank you so much for participating in past years, and it is our hope that you will help the children again this year.
---
Message from the Sr. Warden
Every decade or so, I get the inconvenient urge to purge. This past week, that urge was focused on my spice rack. I was looking for sesame seeds to add to a salad and to my surprise, I found five little containers of them. I thought I was completely out but, lo and behold, there was not just one, but five small containers! I had virtually cornered the market! So that led me down the path of getting rid of the expired sesame seeds along with many other spices I discovered that were outdated. To read the expiration dates, I had to find the huge magnifying glass that I keep in the kitchen drawer just for that purpose. The print is so tiny, it requires significant magnification to read. (I am finding more and more uses for that handy tool every day.)
The final results of the purge were pretty amazing. One little bottle of Dill Weed was from 2007. That means it was already expired when I moved it here to Bella Vista in 2008. I realize that many things are good past their "use by" date, but in this case 13-year old spices needed to go. I ended up with many of the spices going into a box that will be given to my daughter-in-law for Christmas. (There is another story there that I won't go into right now but it's pretty funny.)
Last Sunday as I listened to Fr. Lowell give the Collect for Purity at the beginning of the service, the words "magnify your holy Name" jumped out at me. I hear these words every Sunday. But that day, they caught my attention, probably because I had just used a magnifying glass the day before. How do we "magnify" the Lord? What are we supposed to do? My handy magnifying glass makes things bigger, clearer, so I can read and understand them better. Am I supposed to "magnify the Lord" by making Him bigger, or clearer, or more easily understood by myself and others? Am I a magnifying glass for the Lord? Whoa.
I told you all that so I can tell you this. The world lost a beautiful soul last week. Margaret Coulter passed away on November 18th, just shy of her 98th birthday. Margaret, along with her husband Thei, (who passed away two years ago), were my youth pastors throughout my teenage years and into my young adult life. They loved me when I was my most unlovable. She was like a second mother to me. When I reached the ripe old age of 14, and thought, much in the same way Mark Twain thought, that my parents were the most ignorant people around, Margaret's patience with my impatience showed me a better way of thinking.
Their unwavering faith in God, in people and in me helped to lay the rock-solid foundation for my own faith. We washed cars, held pancake feeds, canoed, camped, hiked, studied, worshiped, sang, praised, served, prayed, played and grew together. They had no children of their own, so they loved each of us as if there was only one of us. Each one of us felt special in their eyes. The wisdom they imparted was grounded in their deep love of God and their desire to serve Him, any and every way they could. They spent winters in their camper in Arizona so they could work on Habitat for Humanity projects year-round. They served on the board of the Sheltered Workshop and attended the Festival of Sharing each fall.
Three years ago, in their mid-90's, they were still helping box food at the local food pantry. Their list of giving and serving goes on and on. Perhaps the most memorable words I recall Margaret saying are, "Live simply so others can simply live." Mic drop. What power those words have!
Everything about Thei and Margaret Coulter "magnified" the Lord. God used them like a living magnifying glass to make His love and His message bigger, clearer, and easier to understand. I, like countless others, was better able to see, hear, praise and worship God because of these two tireless workers in His vineyard. I'm not sure there are enough rewards in Heaven for these two. If not, I am sure they have already begun organizing a fundraiser or work project so that everyone has their share.
As I give thanks this week for the many, many blessings I have received, I will be giving special prayers of gratitude for being given the gift of having Thei and Margaret Coulter in my life. My prayer will be that I, too, may find ways to magnify God's holy Name and make His presence bigger, clearer, and easier for others to understand. And may we all learn to live simply so others can simply live. Amen.
Sharon Moravits
Sr. Warden
Photo by Pro Church Media on Unsplash