Sunday Service: Streaming on Facebook Live
Join us this Sunday on Facebook for Holy Eucharist Rite II (Spiritual Communion) with Fr. Lowell celebrating.
Remember you can still see a weekly reflection by Fr. Lowell on Facebook every Wednesday at 2:00 PM, and Chris Schaefer leads Evening Prayer every Wednesday at 6:30 PM.
Service Leaflet Prayer Requests
---
Sunday Scripture Study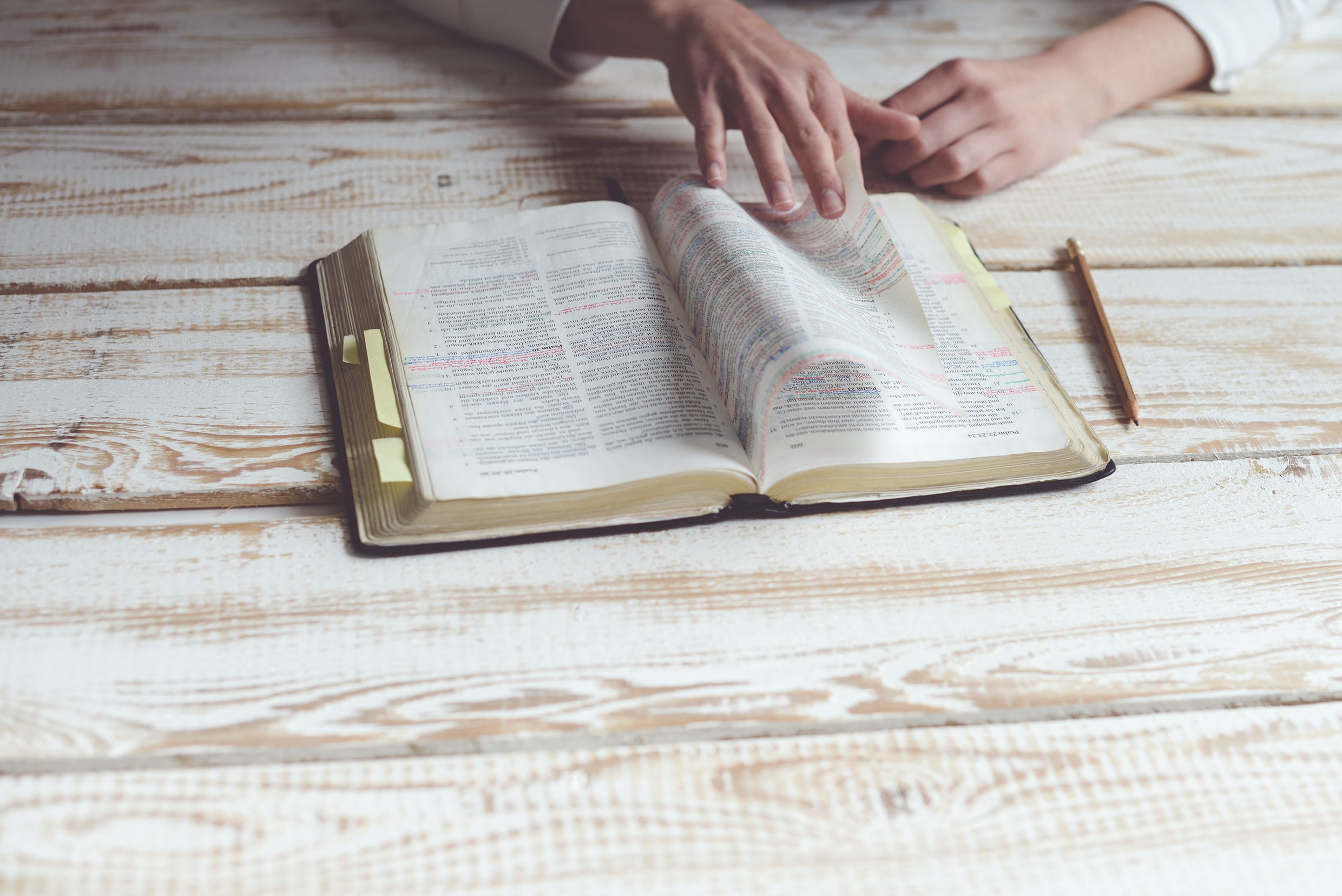 If you haven't yet joined our Sunday Scripture Study Zoom class, but would like to participate or even just check it out, contact Chris Schaefer at 501-454-6815 and she will hook you up. Their is no need to "catch up" on previous weeks' studies. Each class is a discussion of that week's lectionary scriptures.
Come in your pajamas! Come with your coffee! Come Zoom with us!
Every Sunday from 8:45 AM - 9:30 AM
---
Advent
At St. Theodore's, our theme for Advent this year is Hope, Peace, Joy, and Love.
We hold Hope, Bring Peace, Practice Joy and Choose Love.

During Advent, which begins November 29th, we look forward to celebrating the coming of Jesus Christ at Christmas. We prepare ourselves with penitent hearts for the coming of the Christ Child while sharing anticipation and joy. We seek a deeper encounter with Jesus in the Eucharist, and through prayer as we work to find Jesus in our everyday lives especially through the season of Advent.
This year our Advent observance takes on a four-fold opportunity for everyone here at St. Theodore's.
First, each week you will receive via our weekly email the "Advent Around the Wreath, the Table or the Couch" Prayer Guide. Each weekly guide features one of our themes and includes a nightly prayer, Scripture Verses, and Food for Thought for the week.
Second, each family with children will receive via U.S. mail "An Illustrated Advent for Families – Do Not be Afraid". This will include four weeks of devotion, prayer, and activities for children of all ages. Featuring our themes, the four weeks are titled To Hold Hope, To Bring Peace, To Practice Joy, To Choose Love.
Third, we have an opportunity to go deeper with the Living Compass' "Living Well Through Advent 2020 – Practicing Hope with All Your Heart, Soul, Strength and Mind". ­The theme for week one is Hope is a Decision; week two is Being a Messenger of Hope; week three is ­ The Power of Hope; and the last week of Advent is Grounding Our Hope in God. These devotional books will be available at church for you to pick up for your personal use.
Fourth, we will join together once a week to discuss the Living Well through Advent Devotional in our Advent Study Group. Each Monday at 6:00 p.m., we will come together in person and via Zoom. There will be 10 people allowed in Sengel Hall with masks and social distancing. Anyone else who wishes may join via Zoom and interact with everyone present. Everyone has the opportunity to study this wonderful devotional together. Please notify Chris Schaefer at (501) 454-6815 or at to reserve your in-person spot.
Let's join together in prayer and reflection for the Coming of Our Lord.
In the wilderness prepare the way of the Lord, make straight in the desert a highway for our God. – Isaiah 40:3
---
Christmas for School Children
The Daughters of the King will continue to collect hats, scarves, gloves/mittens, socks and underwear for Bentonville schools until December 8th. There will be a decorated box in the Narthex at church for donations of those items. Anyone wishing to donate items may bring them to church during the week when Lana is there to facilitate entry.
If anyone wishes to make a donation, but it is not convenient to take it to the church, our Daughters have agreed to make a pick-up if you so request. If you know someone who is a member of the Daughters of the King, you may call them and place this request or you may call Diane Landmesser, President at (479) 855-4014 and she will coordinate the pickup with you.
Let our generosity and caring reach out to meet this need as much as we are able.
Thank you so much for participating in past years, and it is our hope that you will help the children again this year.
---
Vestry Candidates Needed
We will have a Vestry election in January during which we plan to elect three new members to join the Vestry in 2021. If you have an inclination to serve St. Theodore's in this vital and rewarding lay ministry, please contact Senior Warden, Sharon Moravits, or any other Vestry member.
---
Emergency Response Plan: Safety Zones
Safety zones have been labeled in the church.
BLACK RECTANGLES WITH WHITE CENTERS indicate tornado safe locations (One exception is the hallway from the elevator door downstairs to Sengel Hall – a sign on the wall indicates the hallway is a safe area.)
RED RECTANGLES indicate safe locations should the need arise because of a human caused incident.
THESE SAFE LOCATIONS HAVE NOT BEEN IDENTIFIED WITH NAME PLATES. IF A HUMAN CAUSED INCIDENT SHOULD TAKE PLACE, LOCATIONS OF PEOPLE SHOULD NOT BE IDENTIFIED.
While other locations appear to be safe, the ERP Committee determined the locations identified are the optimal safe locations. A few of the things that were considered by the committee were electrical boxes, HVAC units, glass windows/doors, locking doors, outside walls, shelving, and water heaters.
All of the EXIT signs on the walls around the church have been updated and new ones were added in some locations. These signs are guides to the Red Sign Exit Doorways. I would suggest you become familiar with the exit guide routes. There may be an exit you were not aware of, or the immediate exit you were going to take is not available.
The next time you are in the church, take the time to review the above safety improvements. If you wait until an incident occurs, it is too late.
Chairman David Wade
ERP Committee

---
Message from the Sr. Warden
Once again, I found someone else's words that express a thought better than I can. I hope you find the author's words to be meaningful.
I was at TJ Maxx today and heard a loud crash and something shattering. Being nosy, I walked towards the sound and saw some people whispering and looking back to the end of the next aisle. When I walked down that aisle, I saw that an older lady had hit a shelf and many things had fallen to the ground and broken. She was kneeling on the floor embarrassed, frantically trying to clean up. I felt so bad for her. Everyone was just standing there staring at her. So I went and knelt beside her and told her not to worry and started helping her pick up the broken pieces. After about a minute, the store manager came and knelt beside us and said, "Leave it, we will clean this up." The lady, totally embarrassed said, "I need to pay for all this." The manager smiled, helped her to her feet and said, "No ma'am, we have insurance for this, you do not have to pay anything!" If you have read this far, give me another minute.
Wherever you are, close your eyes, and imagine God doing the same for you! Imagine the broken pieces of your mistakes or the pieces of your broken heart from all the blows life has thrown at you all over the floor and you're there trying to collect all of the pieces and fix them yourself. Now imagine God comes and kneels right down beside you, smiles and says to you, "Leave it all there, I will clean this up for you."
He loves you that much and wants to put all of those pieces back together if you will let Him! With Him we have this insurance and it's called GRACE! It's free! All you have to do is ask Him to forgive you, help you, and to heal you. He's faithful, I promise!
Sharon Moravits
Senior Warden
Photo by Priscilla Du Preez on Unsplash