Sunday Service: Streaming on Facebook Live
Join us again this Sunday on Facebook for Holy Eucharist Rite II and Spiritual Communion. The Psalm will be sung every Sunday beginning this week unless there's a scheduling issue with one of our cantors. The singers enjoy adding to the service in this way, and the reactions from the congregation have been positive, so here we go with a new streaming service tradition.
Service Leaflet Prayer Requests
---
Sunday Scripture Study
If you haven't yet joined our Sunday Scripture Study Zoom class, but would like to participate or even just check it out, contact Chris Schaefer at 501-454-6815 and she will hook you up. Their is no need to "catch up" on previous weeks' studies. Each class is a discussion of that week's lectionary scriptures.
Come in your pajamas! Come with your coffee! Come Zoom with us!
Every Sunday from 8:45 AM - 9:30 AM
---
...and the search continues
The last couple of weeks, the Rector Search Committee completed preliminary Zoom interviews with several candidates. After the interviews, the committee met and compared notes and all agreed that we should continue our search for a rector.
This year hasn't been easy. So, with that in mind, the committee will be placing job postings in "The Living Church" and with the Episcopal News Service. We will also be posting a job opening on the St. Theodore's Facebook page. We will let everyone know when this has been posted, and we ask those of you who use Facebook to share the post. Our goal is to send a unified message, get maximum exposure, and a few more candidates.
During this time we ask you to keep on praying that a new rector will be called soon to St. Theodore's and hope you will use the Collect below in your daily devotions.
Almighty God, the giver of all good gifts, who of thy divine providence hast appointed various orders in thy Church: Give thy grace, we humbly beseech thee, to all who are called to any office and ministry of thy people; and so fill them with the truth of thy doctrine and clothe them with holiness of life, that they may faithfully serve before thee, to the glory of thy great Name and for the benefit of thy holy Church; through Jesus Christ our Lord, who liveth and reigneth with thee, in the unity of the Holy Spirit, one God, now and forever. Amen. (BCP 205)
---
In case you missed it: Meal Train for Davis Family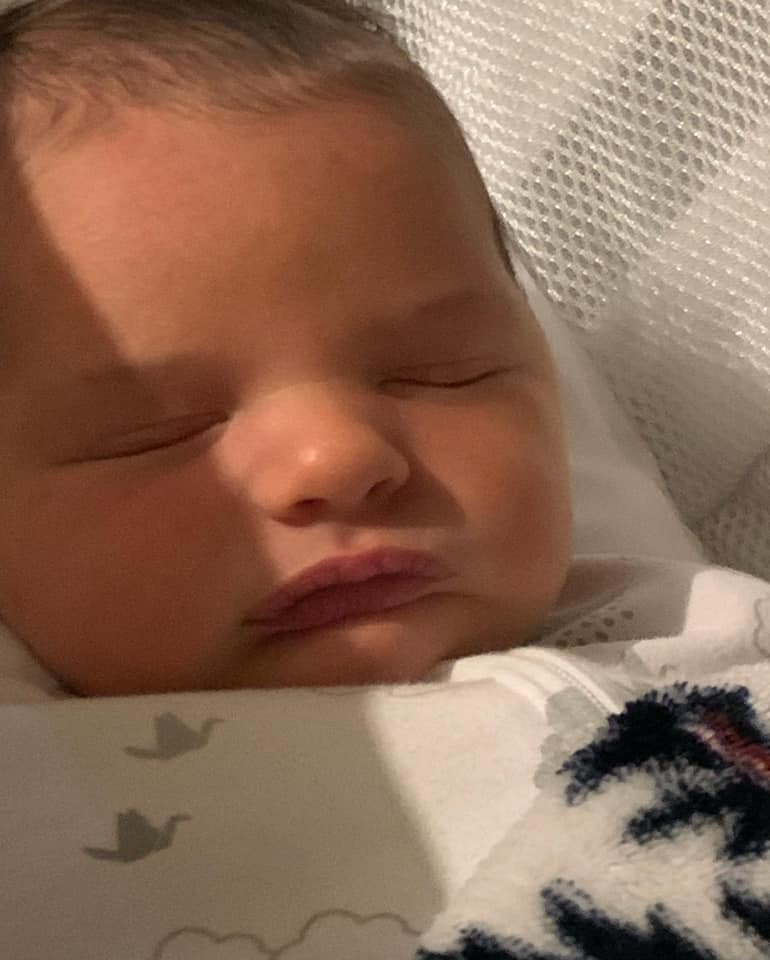 Becca & Tony Davis welcomed a beautiful baby boy on October 10th. Because of Covid, the Davis family is requesting contact-free meal delivery or restaurant gift cards in lieu of food being brought to the house. You can access restaurant gift cards and delivery services like Grub Hub and Door Dash, which are available when you click on this link:
Please sign up for a day and show the Davis family lots of love with the warm gesture of providing a meal.
---
All Saints Day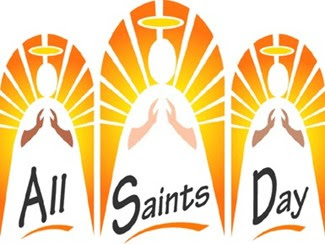 Don't forget to get your names to the office for remembrance on All Saints' Day, November 1st. All names must reach the office by Monday, October 26th.
---
Stewardship Update
As I sit here trying to write the promised stewardship letter, my mind goes blank. As I think about all the things swirling around in my head, I wonder what to say. We all have realities that we need to deal with. Mine includes recent retirement from a well-paying job and now having to use the resources that I had saved up and not being able to count on bonuses or other money coming in. I am not telling a sad story, but just having to look at my contributions differently. I used to pretty much tithe, giving almost 10% of my income to the church. Well, right now my "income" is a lot less so how do I decide what to give?
* I know the church counts on my pledge to keep the parish running.
* I know we don't currently have a rector, but I hope we will in the near future.
* I know that the expenses of the building, the other staff continue.
* I may not agree with every decision that is made in the name of this church. Should that matter?
* I know that when I give to the church, I feel better.
We need a home in St. Theodore's, and it is a very important part of our lives. In this uncertain time, I have decided to make my pledge based upon my feelings of gratitude to the Lord, I hope you will too.
In God's Peace
Nancy Nagle
---
A Message from the Episcopal Church on Election Engagement
As the U.S. approaches Election Day, Sermons That Work is teaming up with The Episcopal Church's Office of Government Relations and four writers from across the Church to reflect on the Christian call to participate in our common life together through voting. These weekly reflections are based on the lectionary for that week.
Click below to read the message for October 25th.
---
Christmas for School Children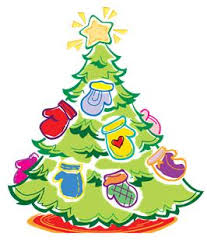 For several years the Daughters of the King have covered a tree at Christmas with donations of hats, scarves, gloves and mittens for the children in the Bentonville School District.
It seems there is always a need or an emergency creating a need at school, and with the pandemic and more parents out of work, the need is even greater. We want to help.
There will be a decorated box in the narthex at church for donations of those items as well as socks and underwear beginning on November 1st this year, a little longer time than previously. If anyone is interested in donating any of these items, they may be placed in the box during the week when Lana is there to facilitate entry. If anyone wishes to make a donation, but it is not convenient to take it to the church, our Daughters have agreed to make a pick-up if you so request. If you know someone who is a member of the Daughters of the King, you may call them and place this request or you may call Diane Landmesser, President, at (479) 855-4014, who will coordinate the pickup with you.
The box will remain there until December 8th when the items will be delivered to the office that receives these donations. There is a greater need than ever this year, per my information, and they have requested an earlier delivery date so that items may be delivered to children in need prior to Christmas break.
Let our generosity and caring reach out to meet this need as much as we are able.
Thank you so much for participating in past years, and it is our hope that you will help the children again this year.
---
Message from the Sr. Warden
"But Moooommmm. . . . everyone else is doing it!" I remember saying those words as a child and having them said to me as a parent. Guess what? They didn't work either time. I didn't get to do whatever "everyone else" was getting to do and neither did my kids. That alone wasn't reason enough to reverse a decision previously made. The feeling of being left out or passed over isn't a pleasant one. We've all experienced it at some point in our lives. We're experiencing it now. It appears as though "everyone else" is getting together, going out to eat and resuming whatever passed as "normal life" prior to this global pandemic. It is easy to want to jump on that bandwagon and go back to our old routines, personally, and as a church family. That is what we all want so desperately – to be able to gather together again to worship and fellowship with each other.
It's hard to be a church when The Flock is scattered. Yet the ministries of the church have continued. The Outreach and Missions Committee has sent monetary donations to Episcopal Relief and Development for Hurricane relief and directly to the Rector of Saint Michael and All Angels Church in Lake Charles, Louisiana. We also made a cash donation to the Empty Bowls Food Ministry as they began their preparations for their annual bowl sale. The Stewardship Committee has begun our annual pledge drive and is inspiring us with individual stories from selected parishioners. The Liturgy Committee has begun their plans for making the church look like Christmas even if we're not physically in the nave. The Education Committee will be offering an online Advent meditation led by Chris Schaefer as well as the classes and meditations she and Fr. Lowell are currently offering online. Additions and revisions to the bylaws have been drawn up by the Administrative Committee, awaiting congregational approval. A new banner is displayed outside the church inviting the community to join the many online options we have for worship and study. The Rector Search Committee meets regularly to continue with their mission of finding a new Rector and reports monthly on their progress. This is just a sampling of the behind-the-scenes work that continues at the church despite our inability to worship together.
For months, the Vestry has struggled with this issue and tried to devise a plan that allows us to gather together AND stay safe. We have followed Bishop Benfield's recommendations faithfully and applied the guidelines established by the CDC and other medical professionals in determining our policies. Just when we think things are looking hopeful and that we might be able to resume in-person worship service - BAM! The numbers of active Covid-19 cases, hospitalizations and, unfortunately, deaths, has risen dramatically in recent weeks. Once again, our church committee tasked with finding working solutions has agreed that it is still not safe to open the church for in-person worship. Yes, other churches are cautiously opening their doors but for our church population, the committee and Vestry are recommending that it is not advised for us to meet at this time. We have made provisions for small groups, less than 10 members, to meet but only if ALL required protocols are strictly adhered to. Fortunately, we have been blessed with highly motivated individuals that have given graciously of their time and talents to make worshipping from home not only possible, technically speaking, but uplifting and fulfilling. God bless those faithful servants! Please let them know that you appreciate their efforts. In the meantime, know that your Vestry is hard at work with the business of operating a church without a Rector, during a pandemic. We are up to the challenge and ask that you pray for our continued efforts and for everyone facing difficulties at this time. Please feel free to contact any one of us if you have concerns or solutions. We'd love to hear from EACH of you! And just so you know, not everyone is doing it! Stay safe and find a reason to rejoice. Amen.
Sharon Moravits
Photo by Anthony Lee on Unsplash